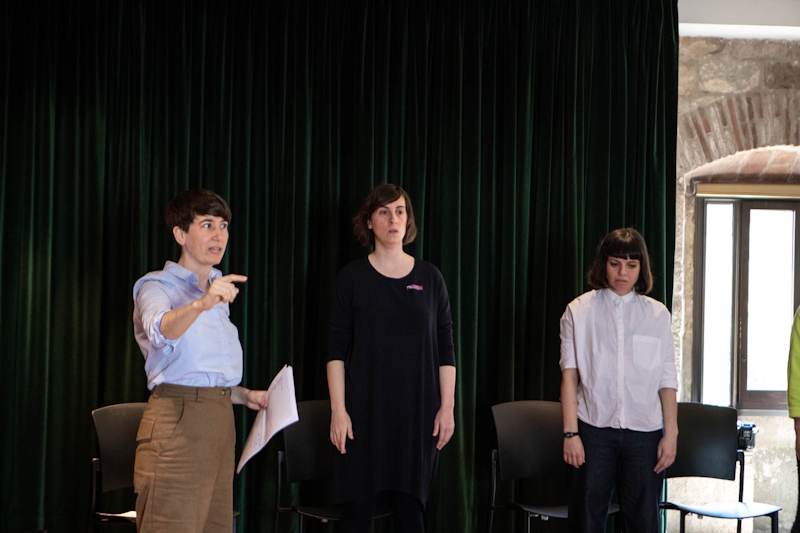 Learning to Speak Sense, 2019
performance, Museu d'Art Contemporani de Barcelona (MACBA)
Learning to Speak Sense, 2019
performance, Museu d'Art Contemporani de Barcelona (MACBA)
In this performance I invite audience members to practise a series of voice exercises with me. These were developed together with speech therapist Irene Martin Guillén and are based in part on those I was given when I lost my ability to speak for a whole year, following a virus that had left my vocal chords damaged in 2013. During my rehabilitation I repeated these exercises several times a day, as I learnt to articulate again. Hidden among absurd 'nonsense' sounds are sentences that seem to be ideological, such as the phrases 'Militant Miners Means More Money' and 'Many Maids Make Much Noise'. The exercises appear to address militancy and the act of speaking itself – what it means to collectively 'make noise' in order to be heard in public. I began to speculate about the anonymous author of these words: was it a care worker, employed by the hospital where I received treatment, whose messages are clandestinely distributed through the bodies of individuals learning to find a voice?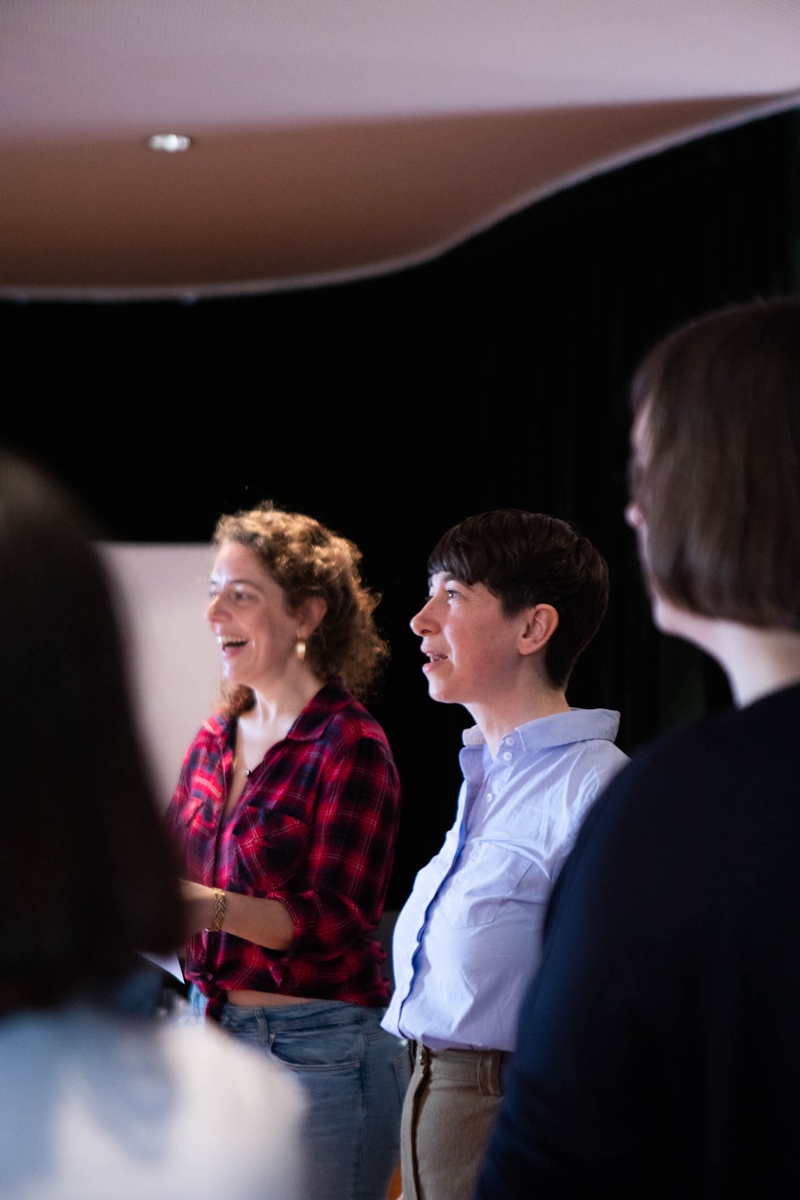 Learning to Speak Sense, 2019
performance, Museu d'Art Contemporani de Barcelona (MACBA)
At MACBA I taught these voice exercises to participating audience members, along with a new series based on the speech patterns of both male and female power figures, including Christabel Pankhurst, Margaret Thatcher and Ruth Bader Ginsburg. Through repetition of the exercises the participants become aware of their own voices, and in particular how they perform gender-normative patterns of behaviour and speaking. I also push the group to question my authority as a teacher: by using exercises in Spanish and Catalan (languages I do not know), by (artificially) losing my voice, and by 'oversharing' – mixing my own personal stories with instruction. The aim was, in part, to make participants self-conscious about the misogynistic association between masculinity and authoritative speech.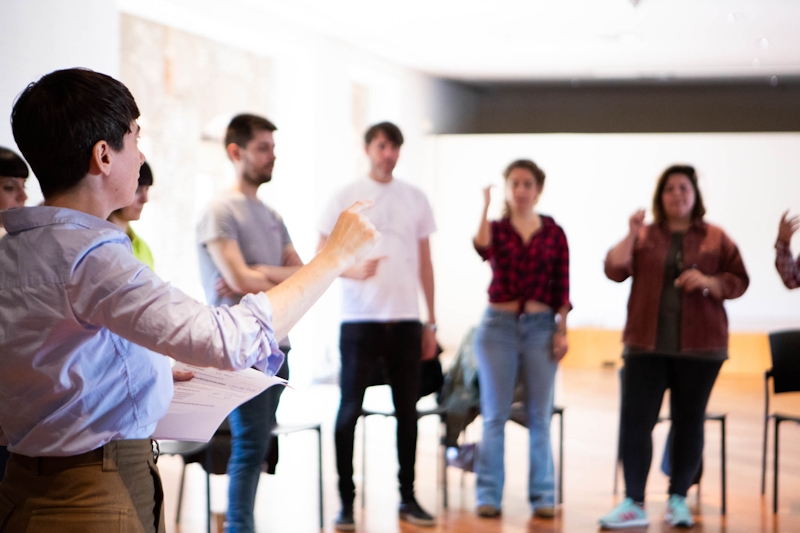 Learning to Speak Sense, 2019
performance, Museu d'Art Contemporani de Barcelona (MACBA)
The performance was part of the 'Idiorhythmias' festival, curated by Ruth Estévez and Pablo Martínez. It was developed from the sound piece of the same name, which featured in the solo exhibition 'Many Maids Make Much Noise' at ar/ge kunst, Bolzano, 2015.
Podcast
Olivia Plender interviewed by Radio Web MACBA, 2019
(listen)
Olivia Plender: Learning to Speak Sense, 'Idiorhythmias' festival, Museu d'Art Contemporani de Barcelona (MACBA), 2019
(view here)