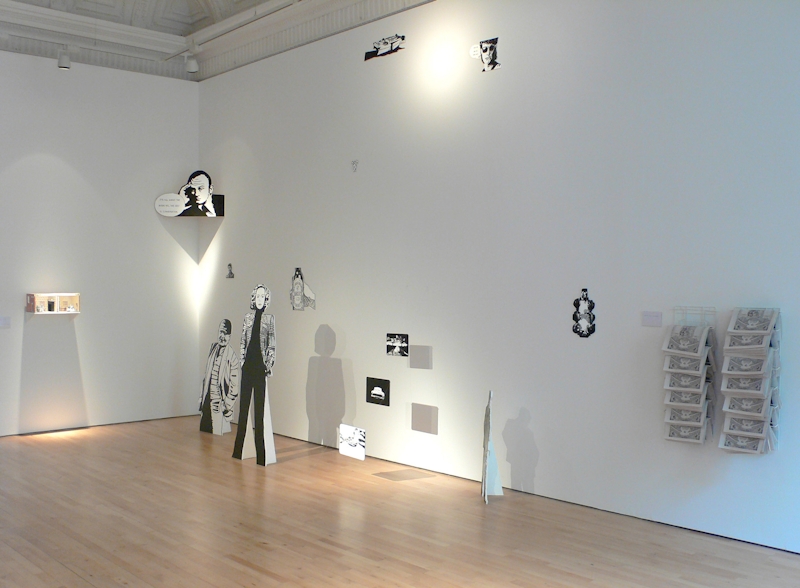 The Road to Ruin, 2006
mixed-media installation and comic book, Beck's Futures, Institute of Contemporary Arts, London
The Road to Ruin was my entry for 'Beck's Futures', an annual art exhibition sponsored by Beck's beer, in which fourteen young artists competed for a £20,000 prize. My entry was the final episode of the comic book series The Masterpiece (2001–06), a Bildungsroman of sorts, which follows the young artist Nick as he pursues his ultimate goal: to produce a masterpiece. The comic's imagery and script are based on secondary sources, appropriating material from pulp literature, advertising, magazines and popular films. The cheap and mass-produced format of the comic book, with its potential for wide distribution, is in deliberate contrast with the unique masterpiece that its protagonist is obsessed with making.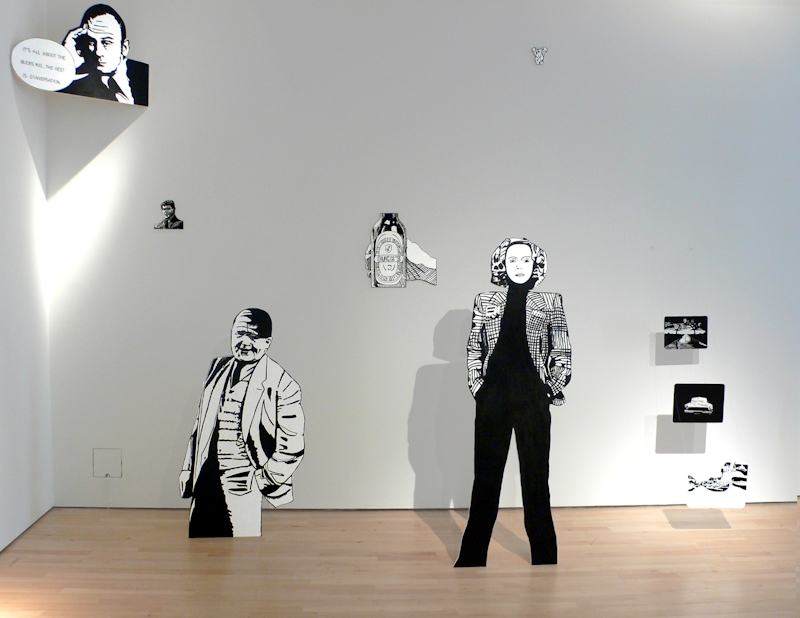 The Road to Ruin, 2006, mixed media installation (detail), 'Beck's Futures', Institute of Contemporary Arts, London
Episodes one to four of The Masterpiece take place in an imaginary London avant-garde of the 1960s, but in episode five, Nick is transported to the 1980s. We follow him as he grapples with the Bucks Corporation and the relationship between art and finance becoming more blatant. In the installation, the characters were blown up into full-scale cut-out figures. The satirical work draws from films such as Wall Street (1987) and American self-help manuals, while also ironically (in an exhibition sponsored by a beer company) employing the moral tone of the nineteenth-century temperance movement. At the ICA, viewers were able to take a printed newspaper version of the comic away for free. The Road to Ruin presented them with a critique of corporate sponsorship of the arts, in deliberate contrast to the celebratory marketing that surrounded the show.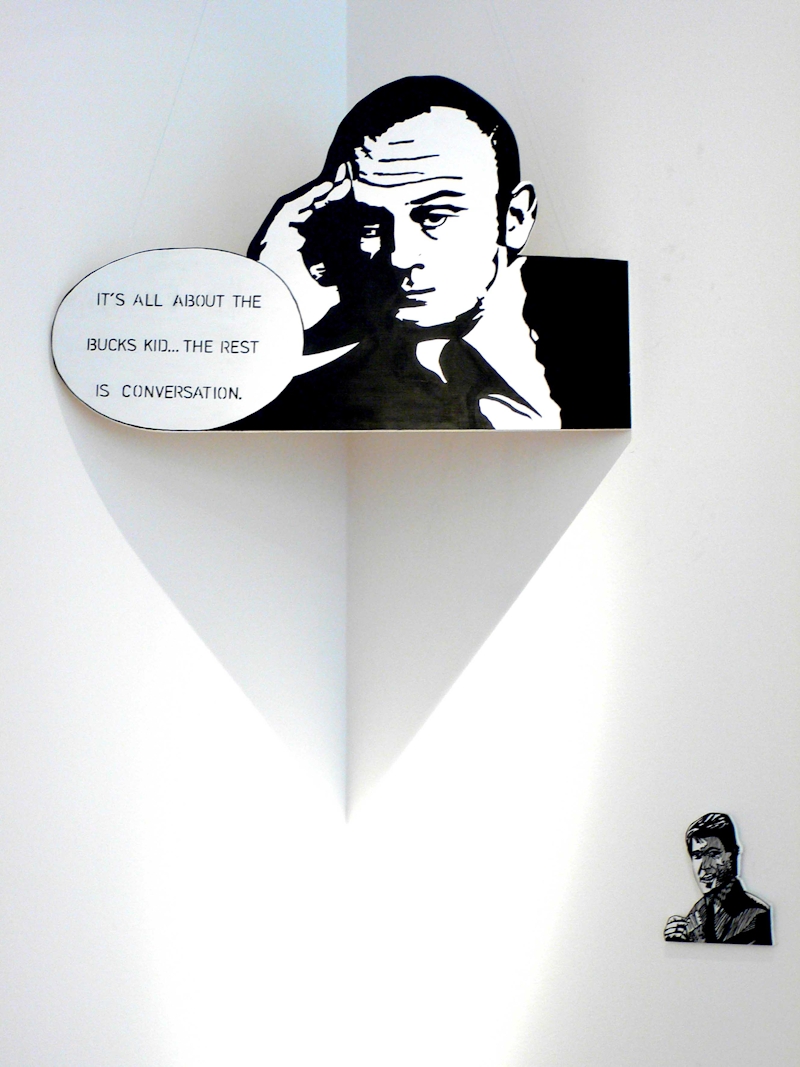 The Road to Ruin, 2006, mixed media installation (detail), 'Beck's Futures', Institute of Contemporary Arts, London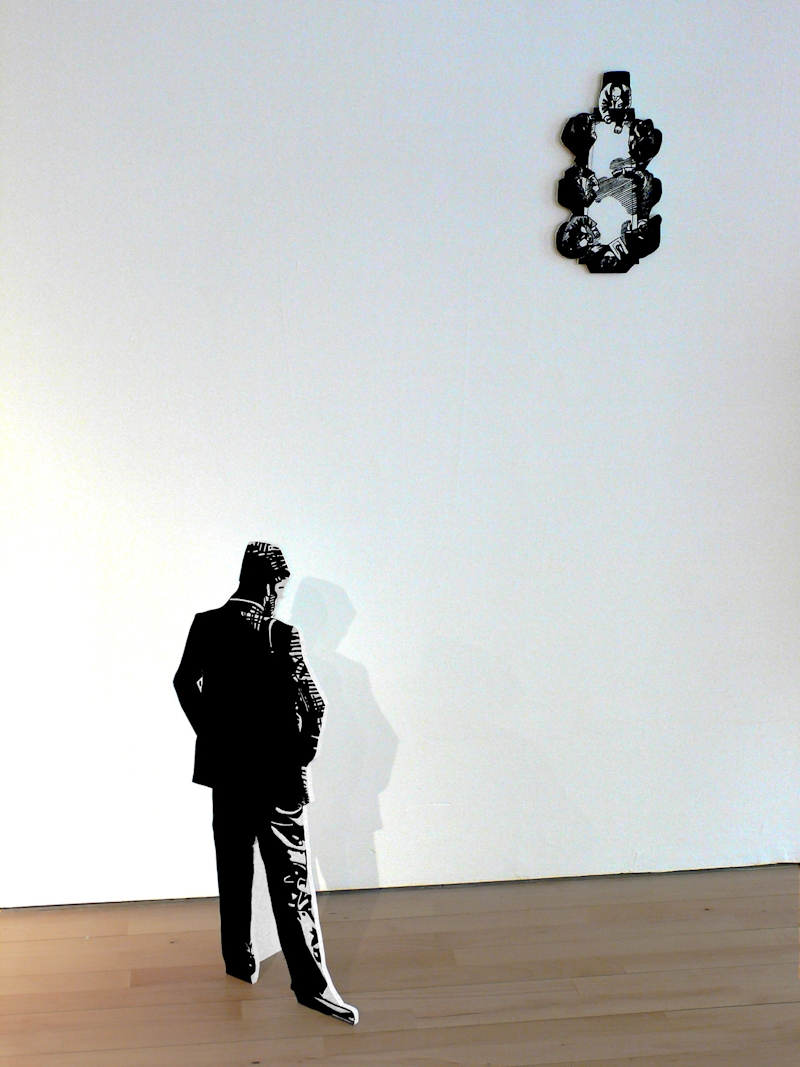 The Road to Ruin, 2006, mixed media installation (detail), 'Beck's Futures', Institute of Contemporary Arts, London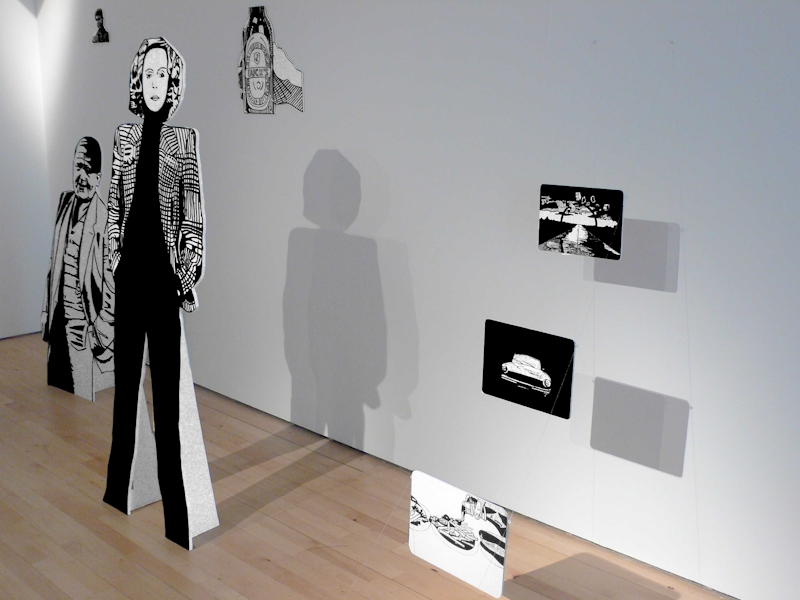 The Road to Ruin, 2006, mixed media installation (detail), 'Beck's Futures', Institute of Contemporary Arts, London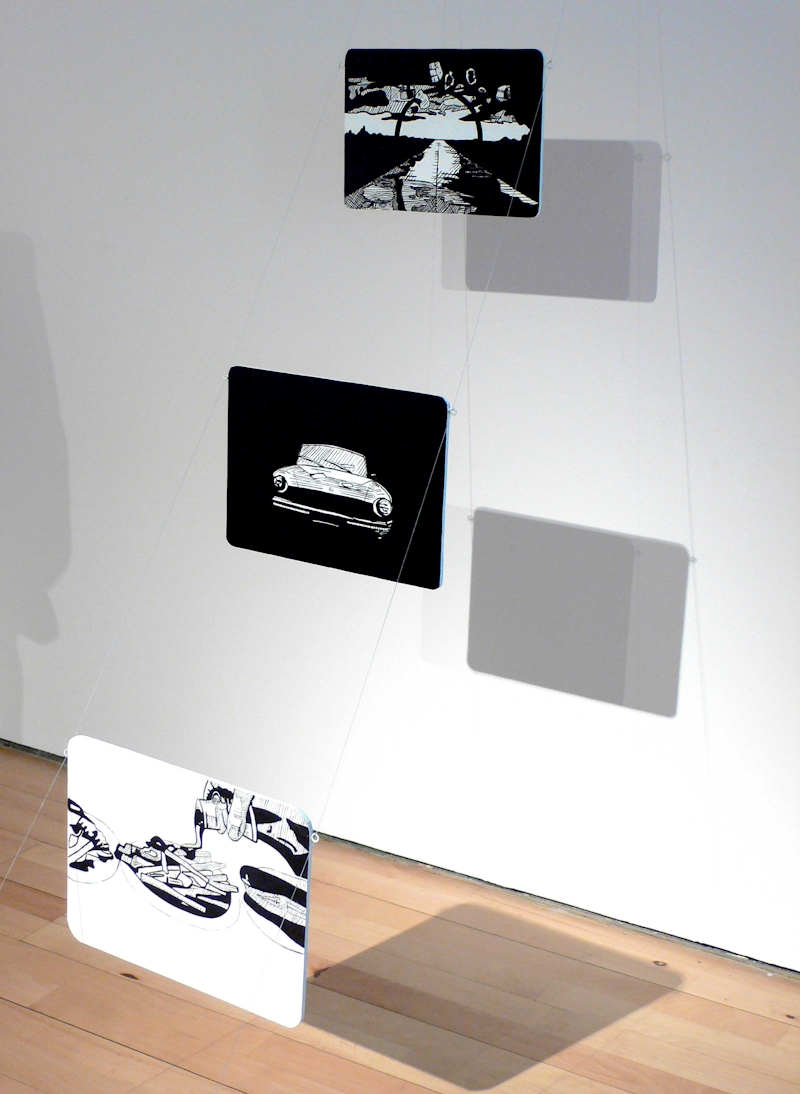 The Road to Ruin, 2006, mixed media installation (detail), 'Beck's Futures', Institute of Contemporary Arts, London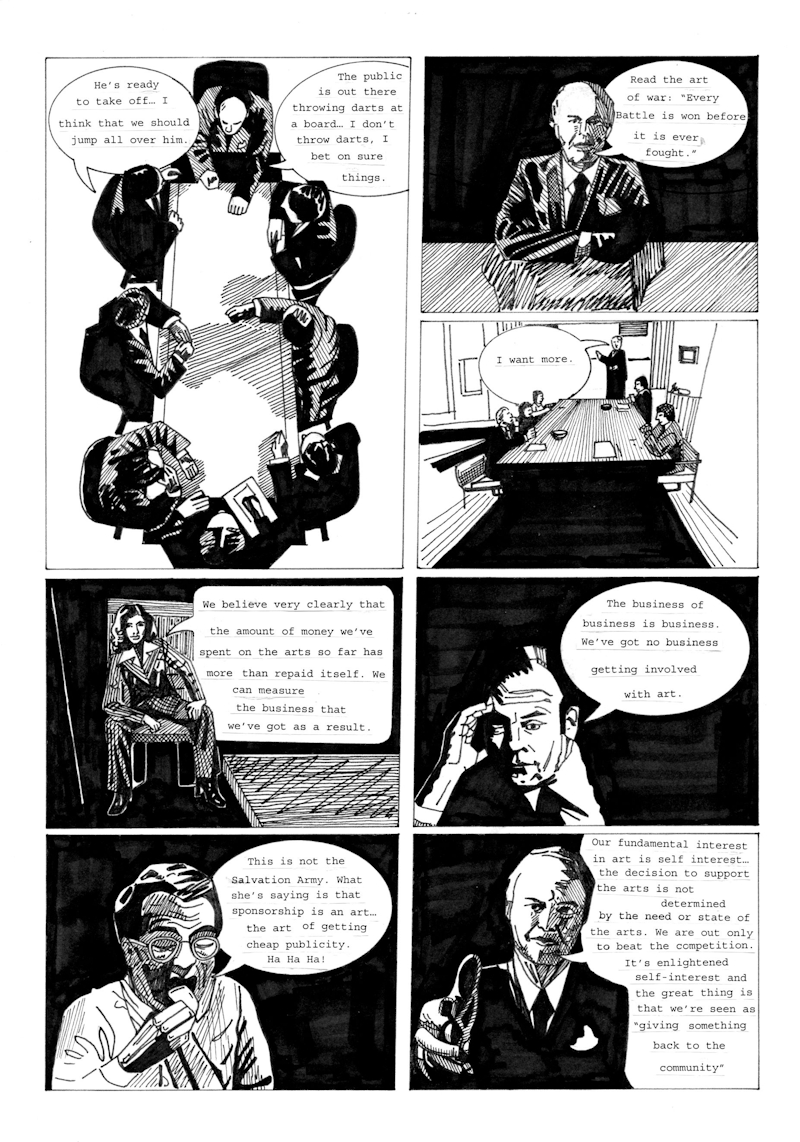 The Masterpiece, Episode Five: The Road to Ruin, 2006
printed newspaper, 28.7 x 39 cm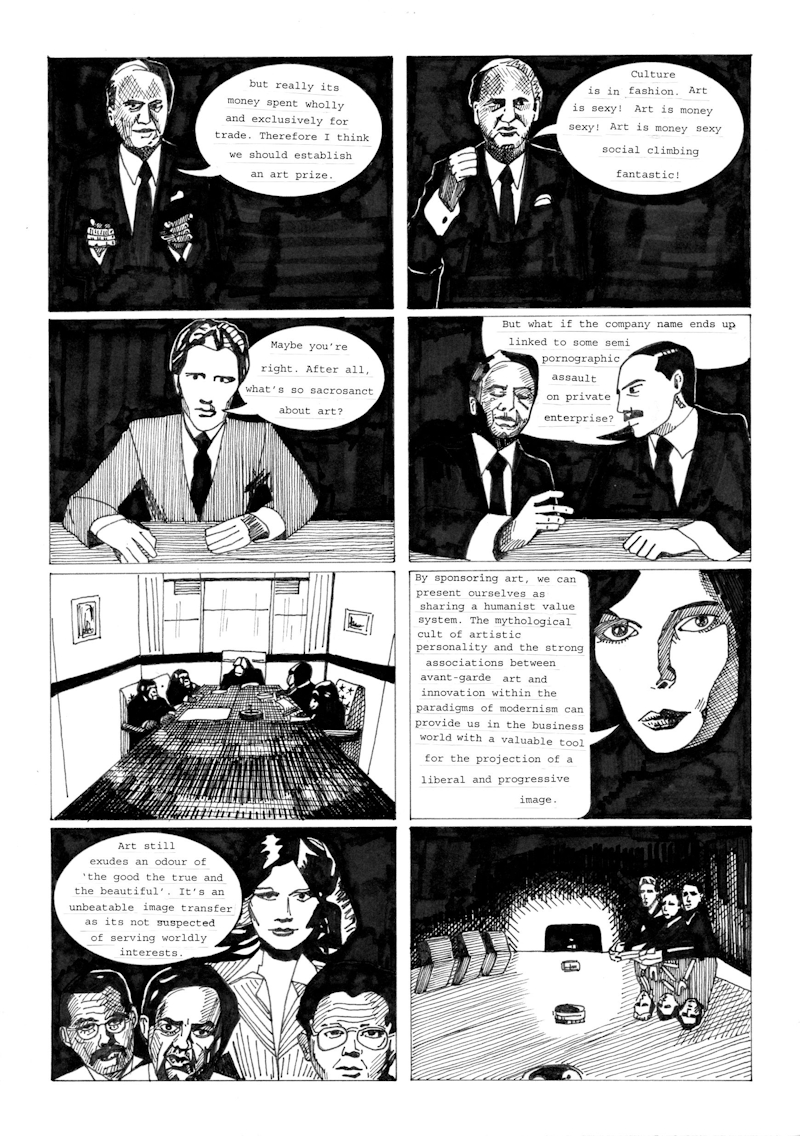 The Masterpiece, Episode Five: The Road to Ruin, 2006
printed newspaper, 28.7 x 39 cm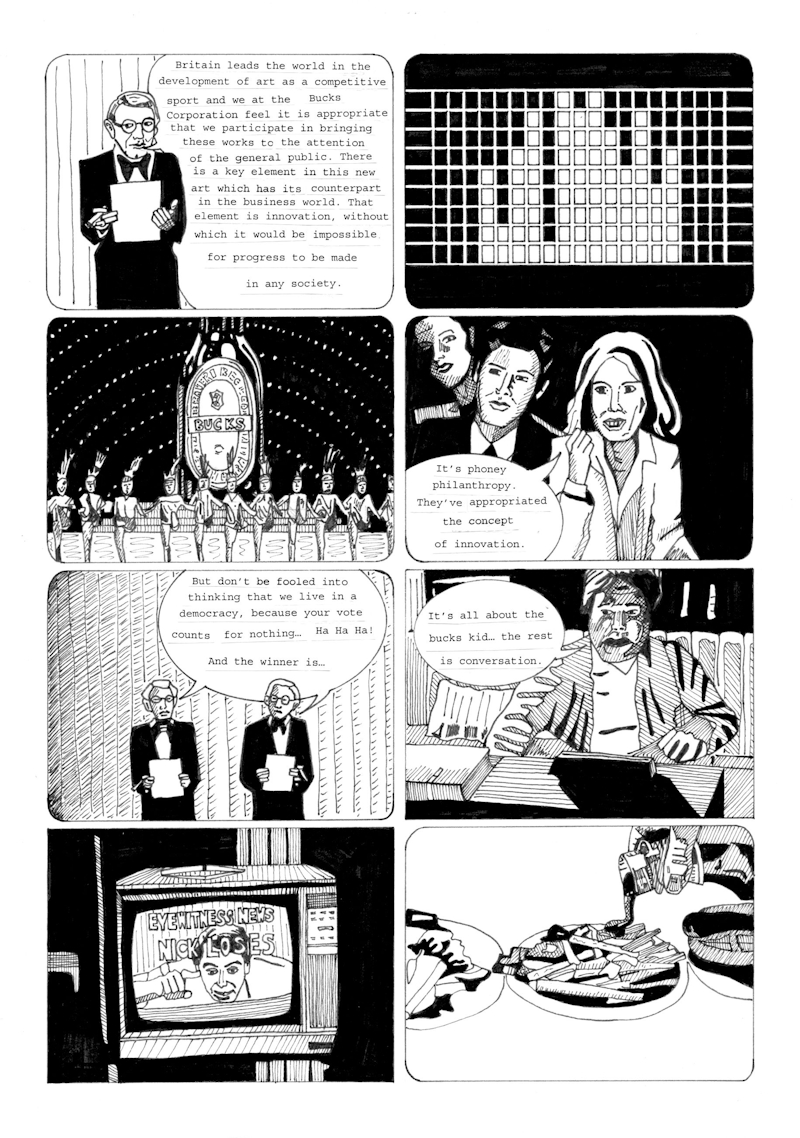 The Masterpiece, Episode Five: The Road to Ruin, 2006
printed newspaper, 28.7 x 39 cm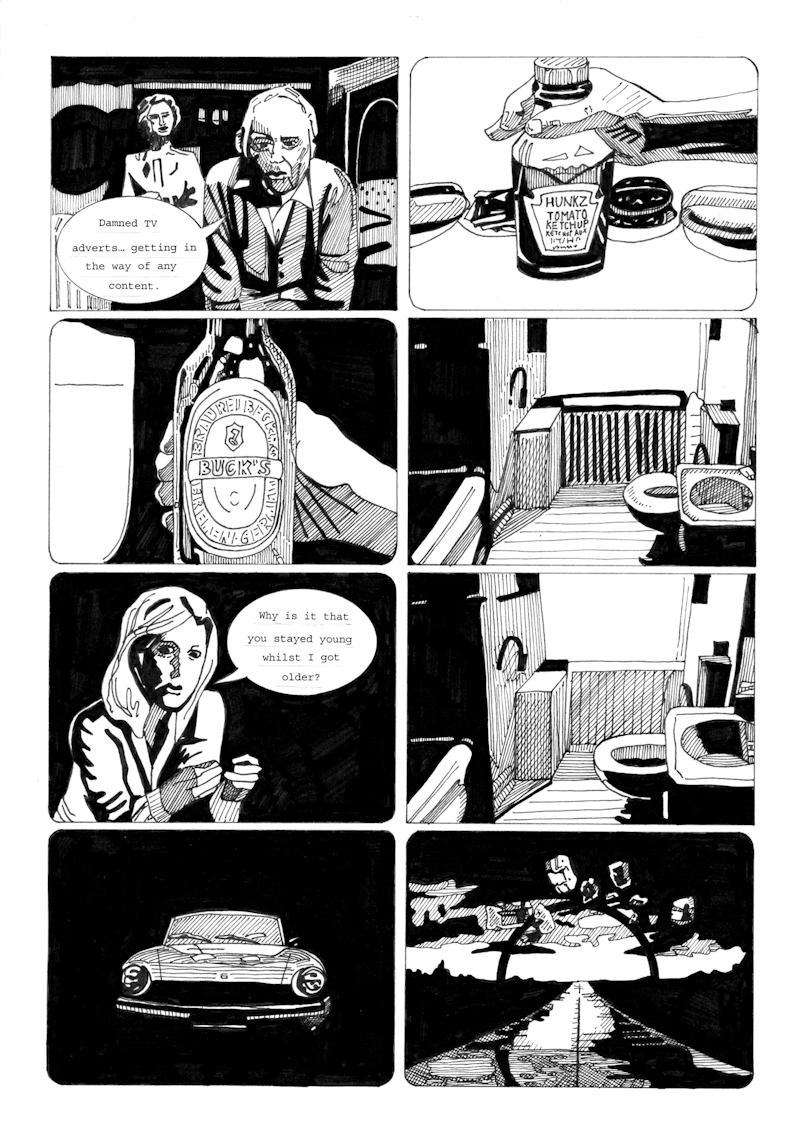 The Masterpiece, Episode Five: The Road to Ruin, 2006
printed newspaper, 28.7 x 39 cm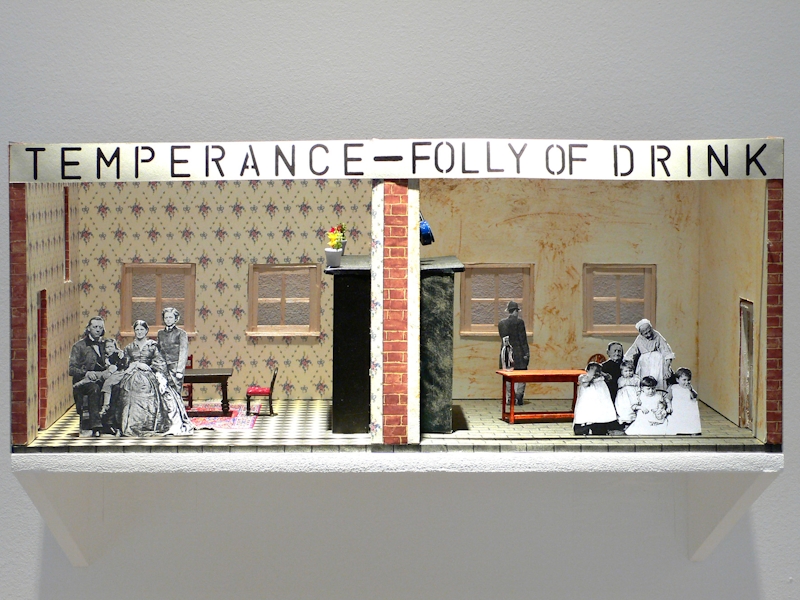 The Road to Ruin, 2006, mixed media installation (detail), 'Beck's Futures', Institute of Contemporary Arts, London
Further Reading
Felix Vogel in conversation with Olivia Plender about The Masterpiece: Road to Ruin and other works, 2011
(download)