Bring Back Robin Hood, 2008
artist's book, published by Transmission Gallery, Glasgow
Bring Back Robin Hood is an artist's book based on the installation Machine Shall be the Slave of Man but We Will Not Slave for the Machine. It tells the story of the Kindred of the Kibbo Kift, a fringe British youth movement active between 1920 and 1951. Originally part of the Boy Scouts, the Kibbo Kift split off in order to establish a more democratic organisation, in which relations between adults and children, men and women were to be equal. However, under the charismatic leadership of John Hargrave, camping was elevated to a ritualised spiritual activity and the movement became something of a cult. The Kibbo Kift were later radicalised in response to the economic crisis that followed the Wall Street crash of 1929, and transformed once more into a uniformed group promoting a monetary reform system called Social Credit.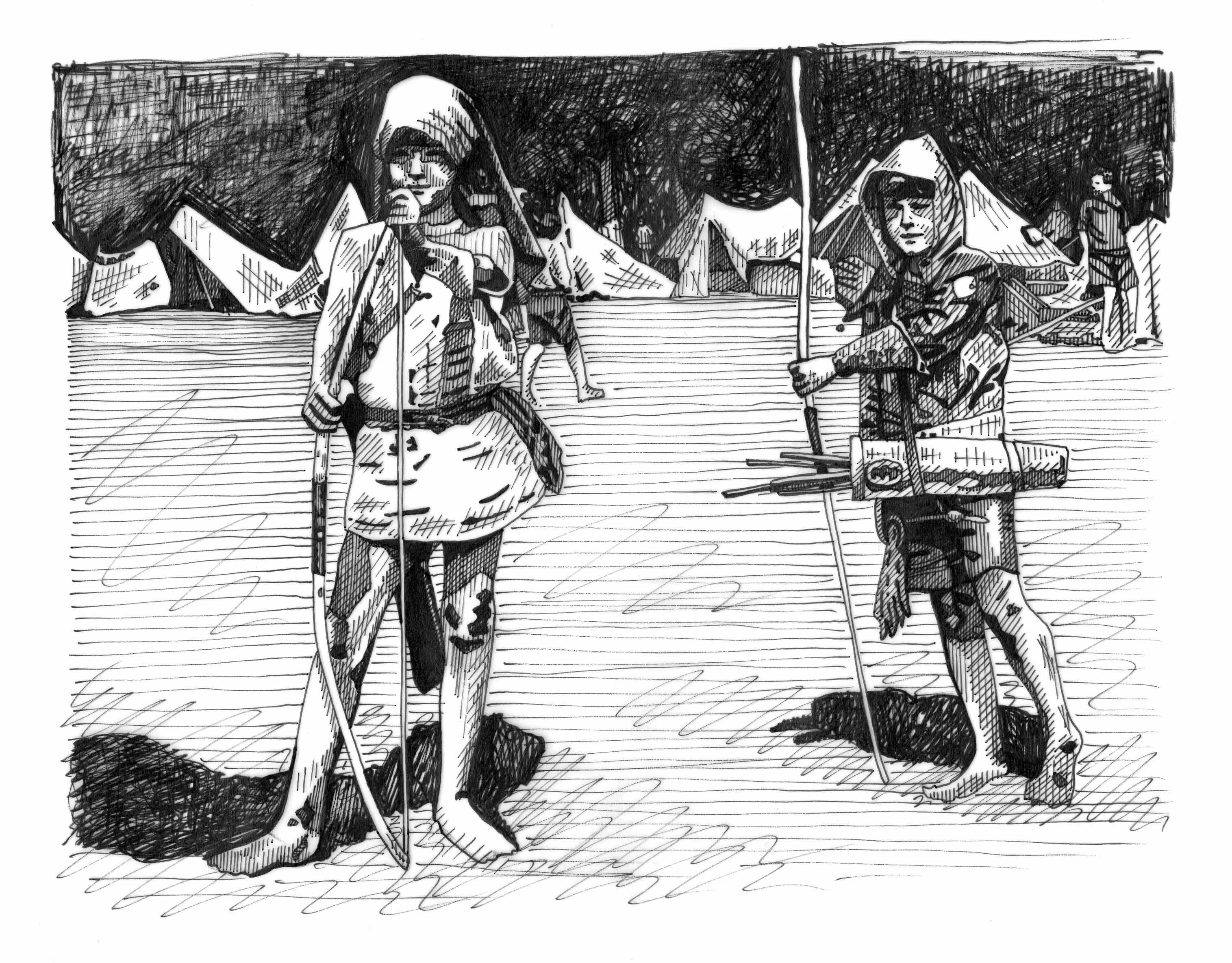 Bring Back Robin Hood, 2008
artist's book, detail of page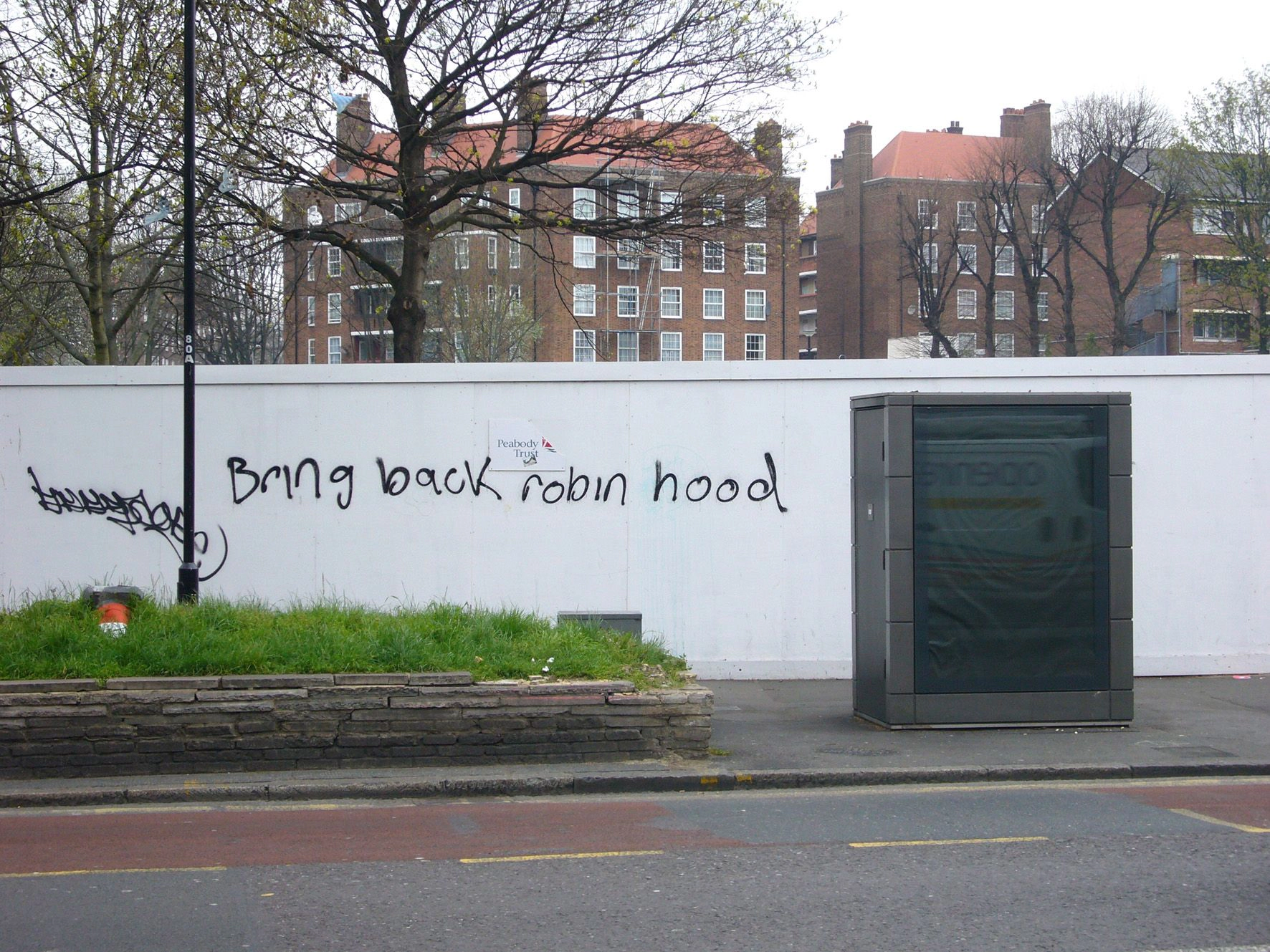 Bring Back Robin Hood interrogates the ways in which history can be instrumentalised for the sake of nationalistic idealisations of the past, particularly in times of economic and social crisis. Written as a personal travel log in 2007 and 2008, as the latest financial crisis was unfolding, the text and accompanying illustrations detail my investigation of the (then) little-known historical movement. The story is underpinned by a feeling that events are repeating themselves.
Published by Transmission Gallery, Glasgow, on the occasion of 'MOOT POINTS: Exercises in Self-organisation, Discourse and Collaboration', 2008.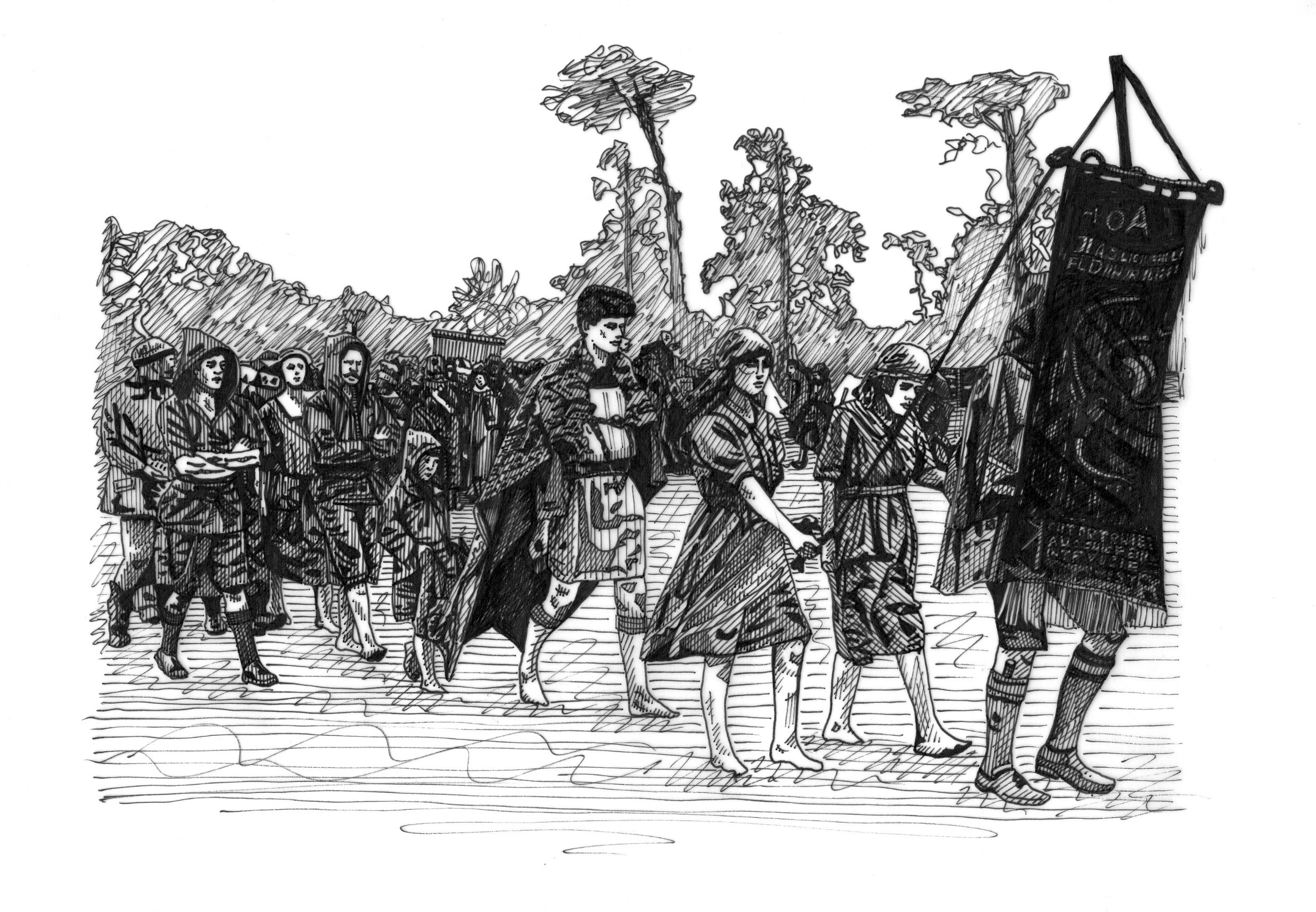 Bring Back Robin Hood, 2008
artist's book, detail of page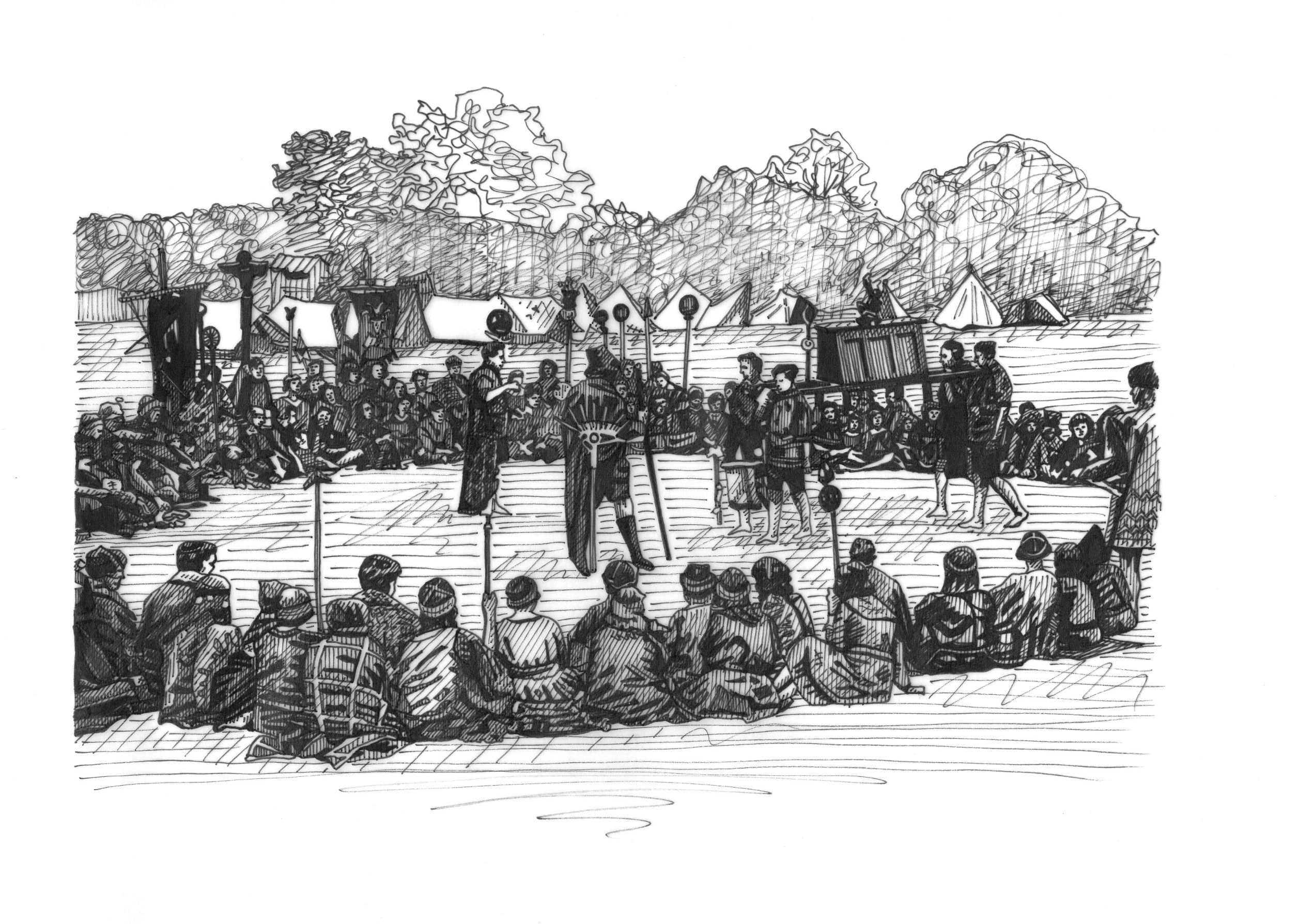 Bring Back Robin Hood, 2008
artist's book, detail of page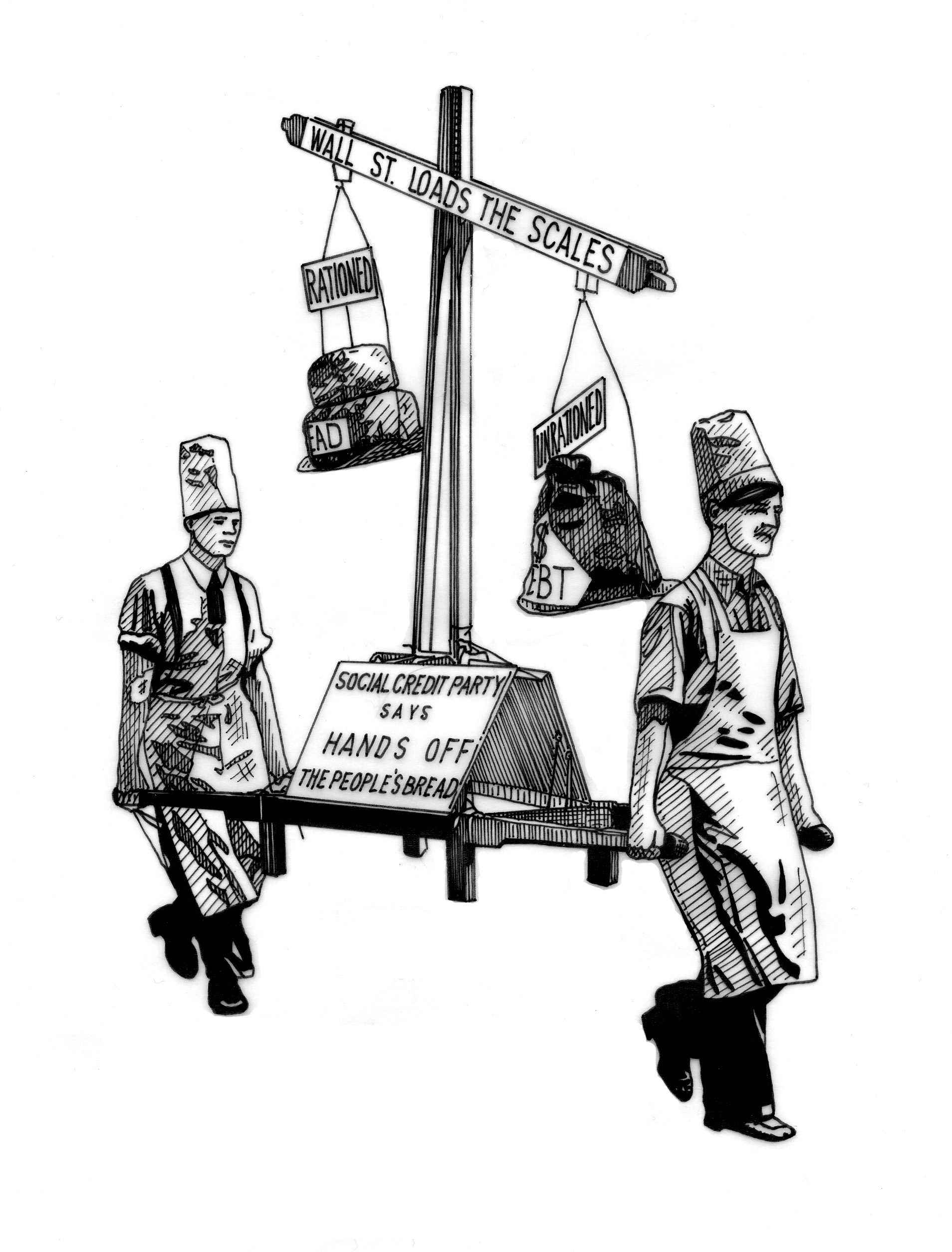 Awake! Awake!
The torch of truth is alight
In the hands of the men in green
Follow the green
Follow the torch of truth
And the truth is this:
That poverty in the midst of plenty is a
tragic absurdity that no free community
will tolerate indefinitely.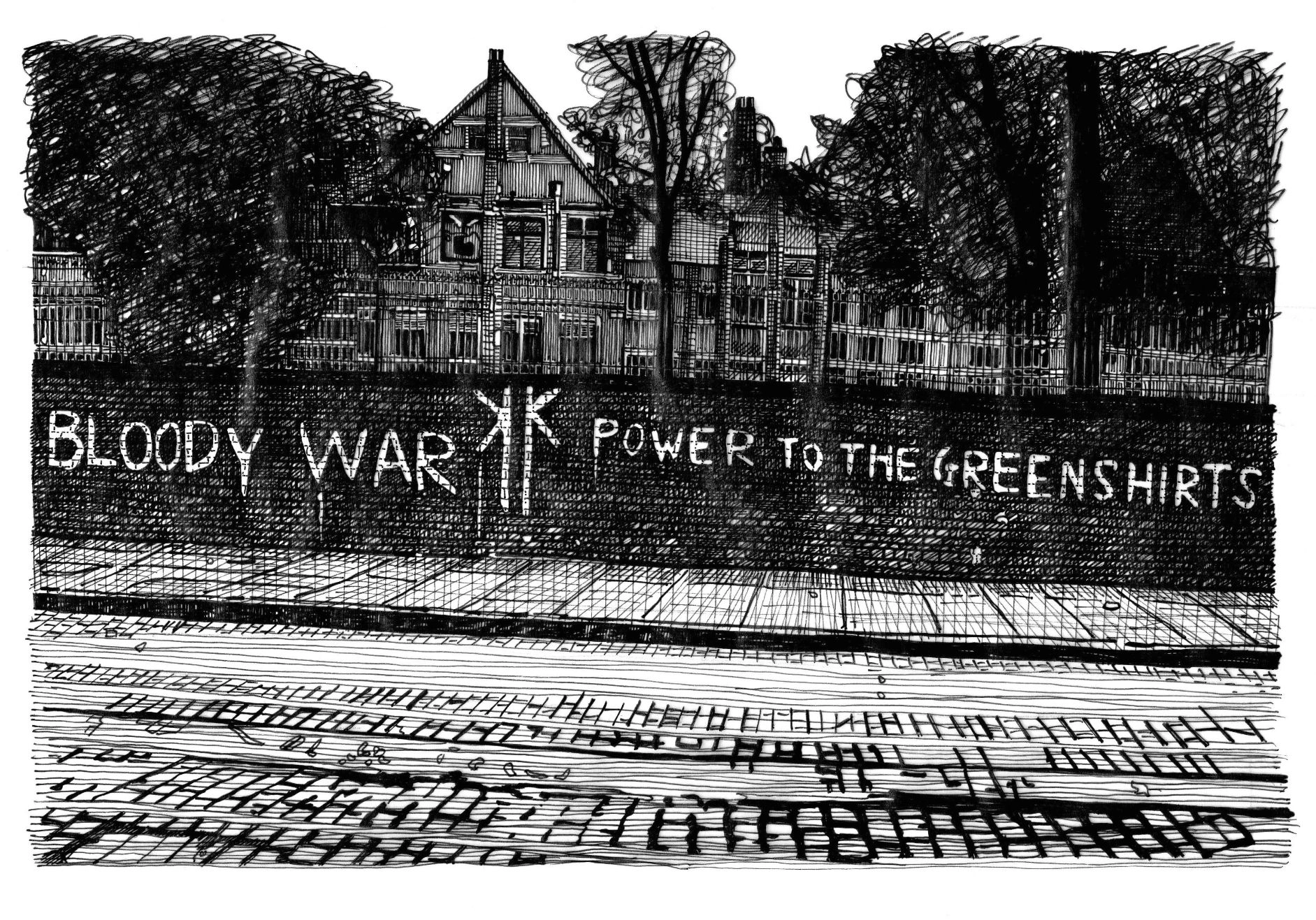 Bring Back Robin Hood, 2008
artist's book, detail of page
Further Reading
Moot Points: Exercises in Self-Organisation, Discourse and Collaboration, published by Transmission Gallery, Glasgow, 2008
(view here)