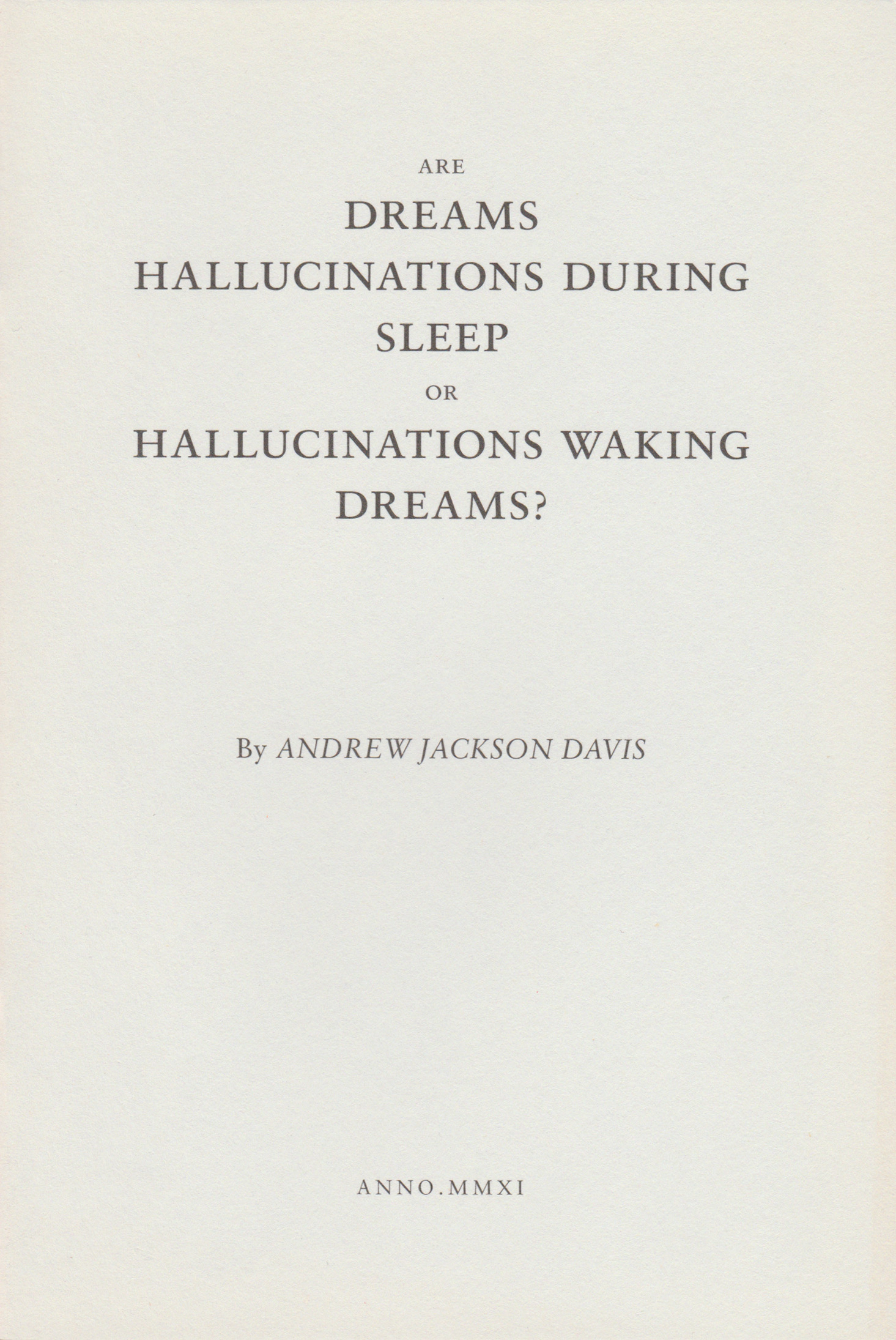 Are Dreams Hallucinations During Sleep or Hallucinations Waking Dreams?
artist's book, published by Folkestone Triennial, 2011
In an apocalyptic trip to the future Davis tells of the world's financial ills, the 'graceful immoralities' of London, and impending ecological disaster… Are Dreams Hallucinations... is a strange and fragmentary tale that feeds time its own tail, echoing for instance H.G. Wells's nineteenth-century sci-novel The Time Machine and its vision of a future, entropic, post-human and post-civilisational London.
—Lars Bang Larsen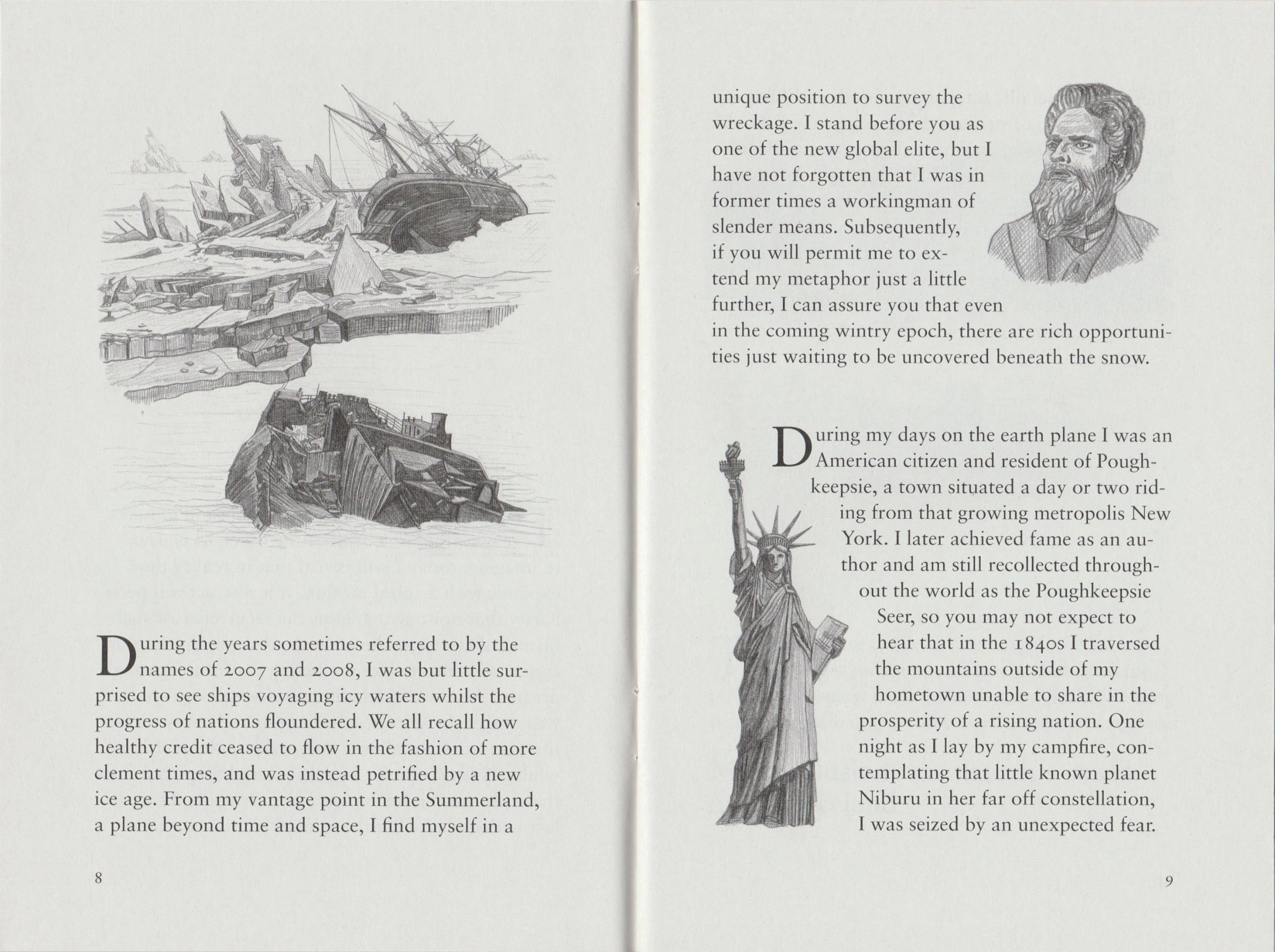 Are Dreams Hallucinations During Sleep or Hallucinations Waking Dreams?, 2011
artist's book, detail of inside page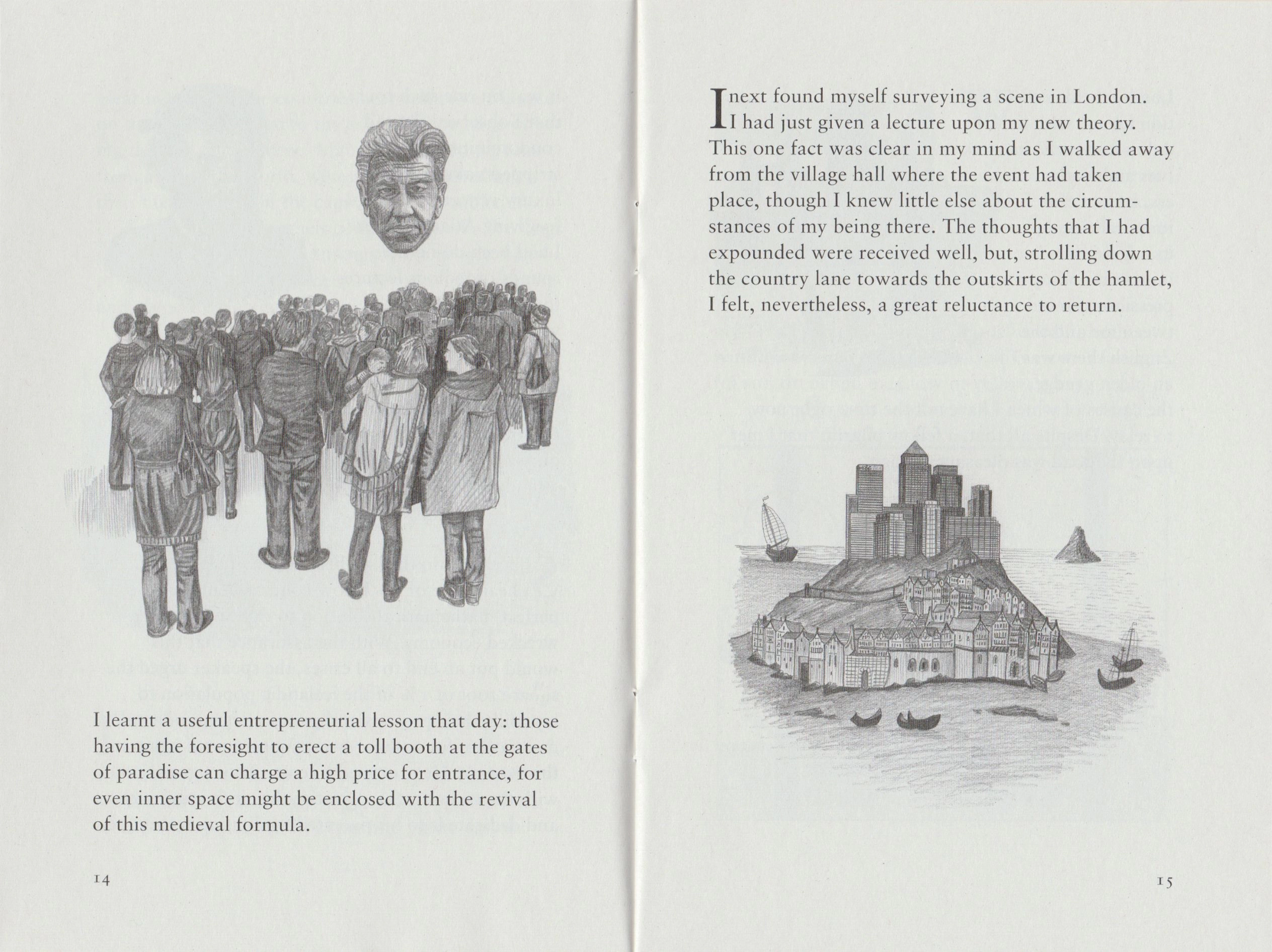 Are Dreams Hallucinations During Sleep or Hallucinations Waking Dreams?, 2011
artist's book, detail of inside page
Brian Dillon article on Olivia Plender, Artforum, September 2011
(download)
'Not Without My Ghosts: The Occult in the Work of Olivia Plender', by Lars Bang Larsen, published in Rise Early, Be Industrious, Sternberg Press, 2016
(download)