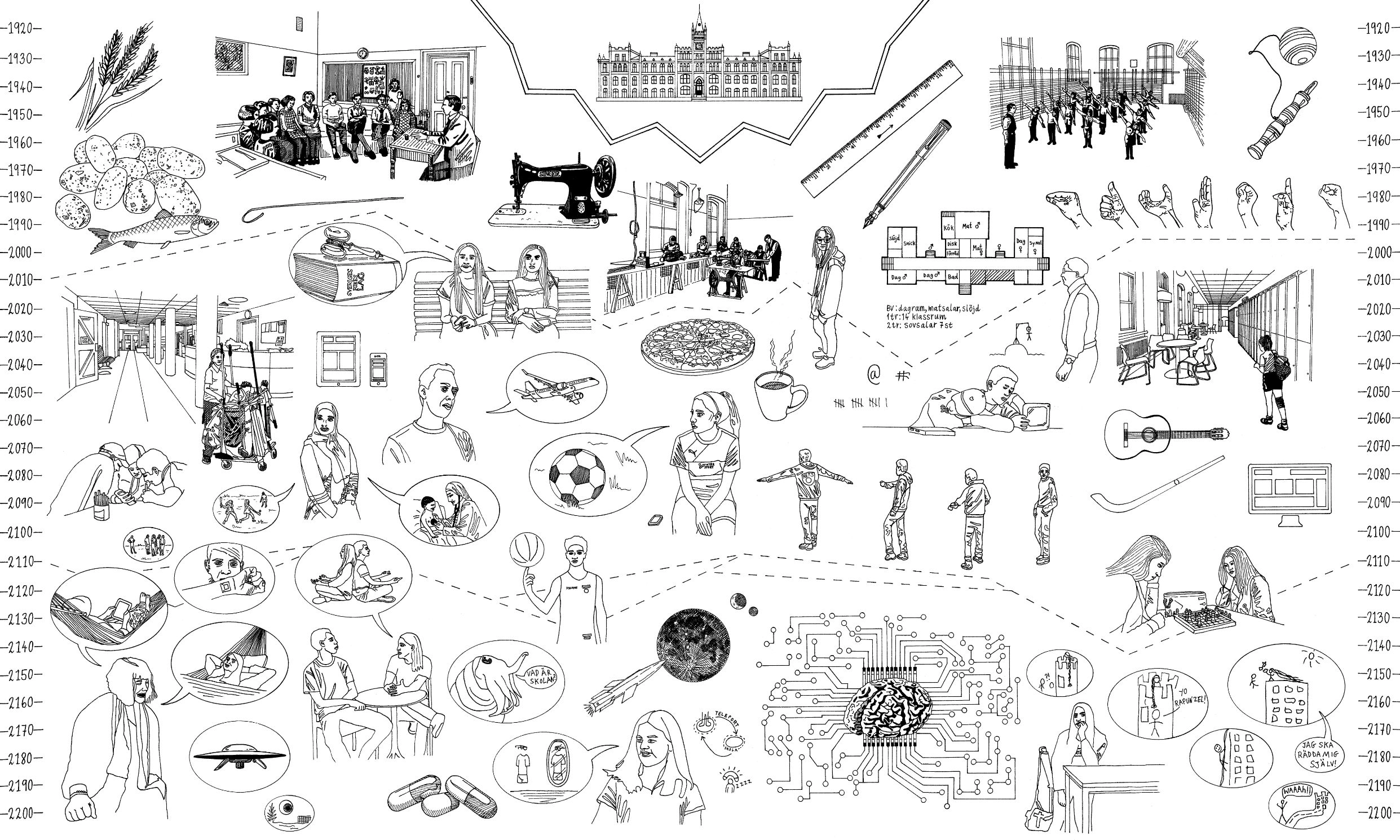 What is School?, 2019
design for printed curtain, ink on paper, 49.5 x 82.5 cm
In the banking concept of education, knowledge is a gift bestowed by those who consider themselves knowledgeable upon those whom they consider to know nothing. Projecting an absolute ignorance onto others, a characteristic of the ideology of oppression, negates education and knowledge as processes of inquiry.
—Paulo Freire, Pedagogy of the Oppressed (1968)
What is School?, 2016–19
public art project, Gävle, Sweden
In 2016, I was invited to undertake a public art project at a school in a small Swedish city. My response, as an outsider to this situation, was to approach the students as the experts, who would help me to understand the unfamiliar environment. I formed a research group together with the young people (aged 13–16), tasked with answering the question: what is school? The aim of the project was to imagine a different, more democratic education system together, and to explore ethical questions related to what it means to collaborate with children. Over several years, I met regularly with the young people and their art teacher Åsa Fallgren. With the help of community video maker Ed Webb-Ingall, we made films, sound pieces, comics and performances as a means of investigating the school. The residue of this process can be found in the library of Vallbacksskolan, Gävle, printed on a large curtain and playful cut-out figures placed around the walls as a permanent installation.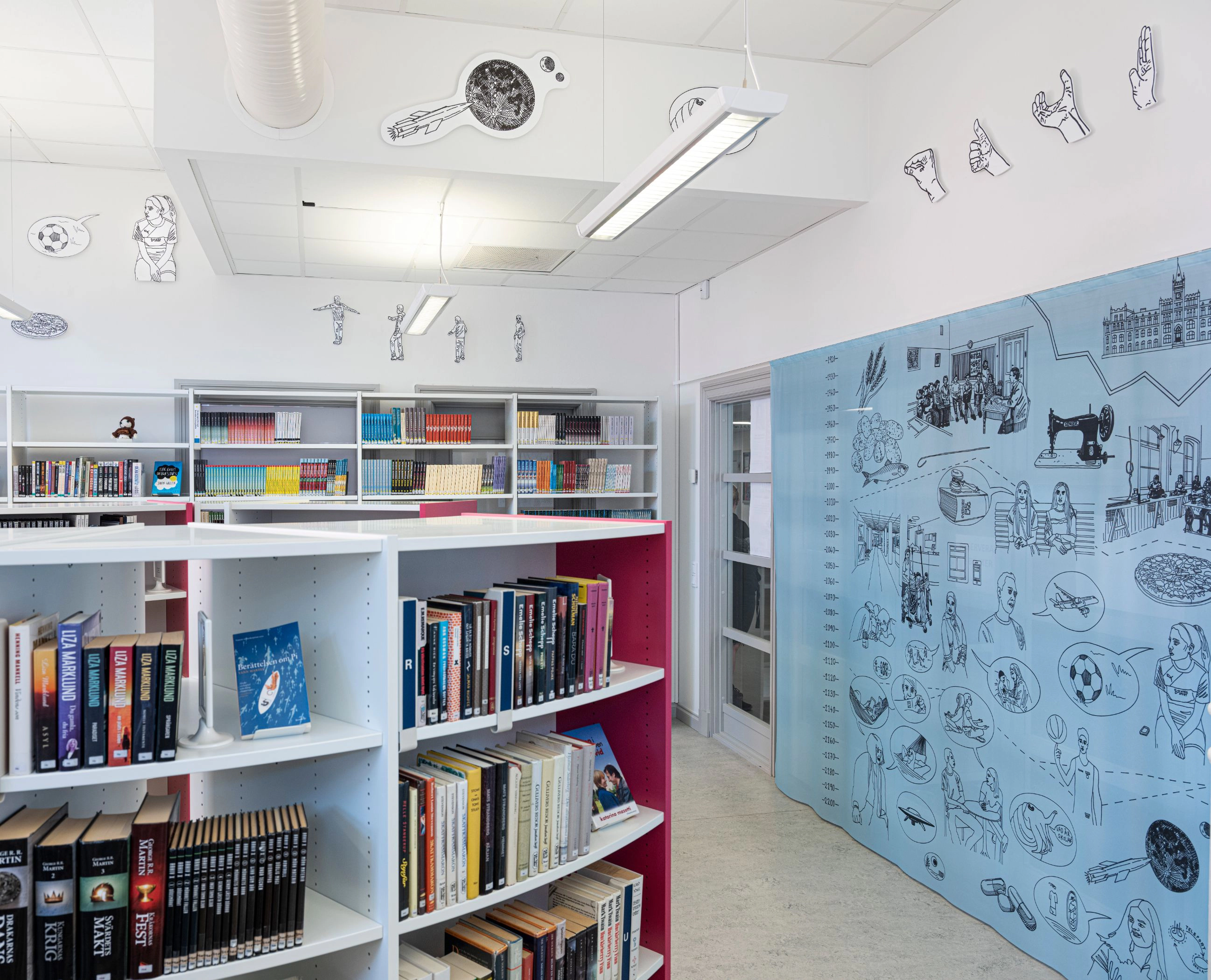 What is School?, 2019, installation view of school library with printed curtain and perspex pieces
public art project, Gävle, Sweden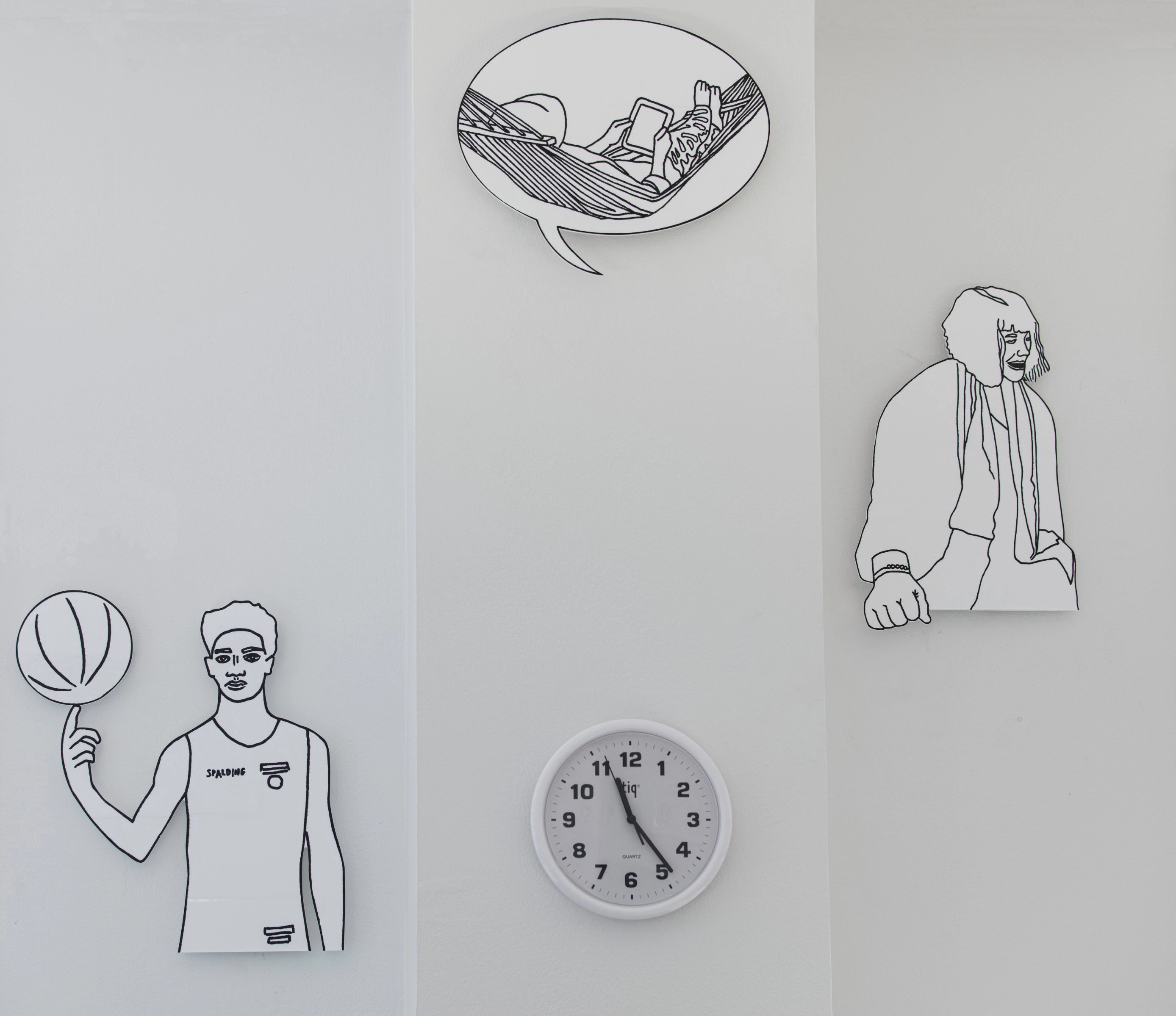 What is School?, 2019, installation view of school library with detail of perspex pieces
public art project, Gävle, Sweden
Borrowing an approach from Critical Pedagogy and the Community Arts Movement, my intention was to create situations in which the young people could take partial responsibility for the project. In order to put tools into their hands, we trained them how to do interviews, which led them to undertake a school-wide conversation with fellow students and teachers, which they documented with sound and video. The objective was to facilitate their critical reflection on the environment in which they spend a large proportion of their time, and some of the conflictual relations within the school – based on gender, class, race – that mirror those of wider Swedish society.
The school was founded in the early twentieth century as a residential education for deaf students, a past which has left its mark on the building. We began our research by looking at the effect that this architecture, created for an extremely hierarchical education system, has on social dynamics today. This history was our starting point from which to approach questions such as: what is 'normal' behaviour, and what is considered to be a 'normal' or well-behaved body? How is time organised within schools, how are decisions made about what children need to learn, and why is the teacher the only one who teaches?
What is School? was commissioned by Gävle kommun, with contributions from Åsa Fallgren and Ed Webb-Ingall.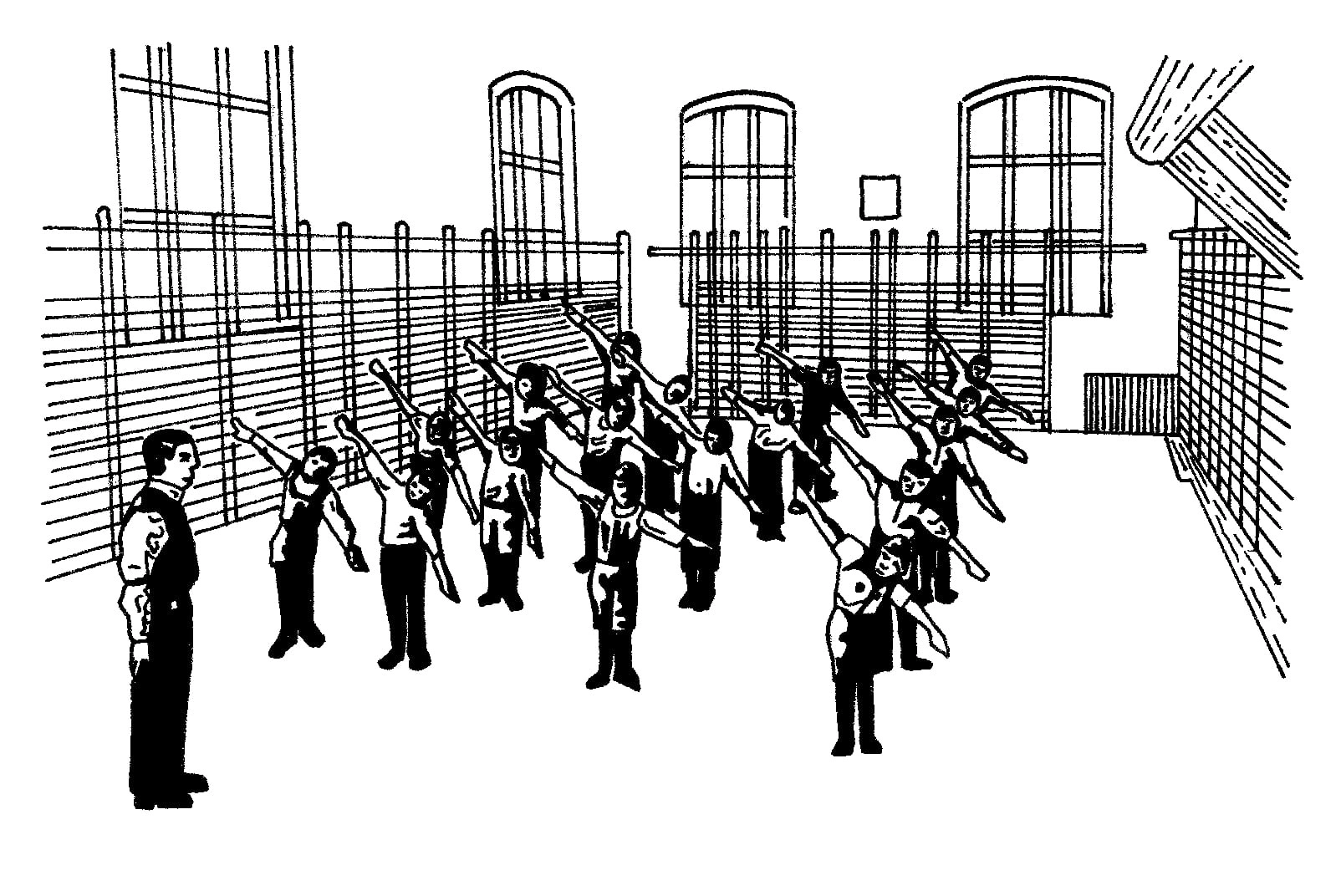 What is School?, 2019
detail of design for printed curtain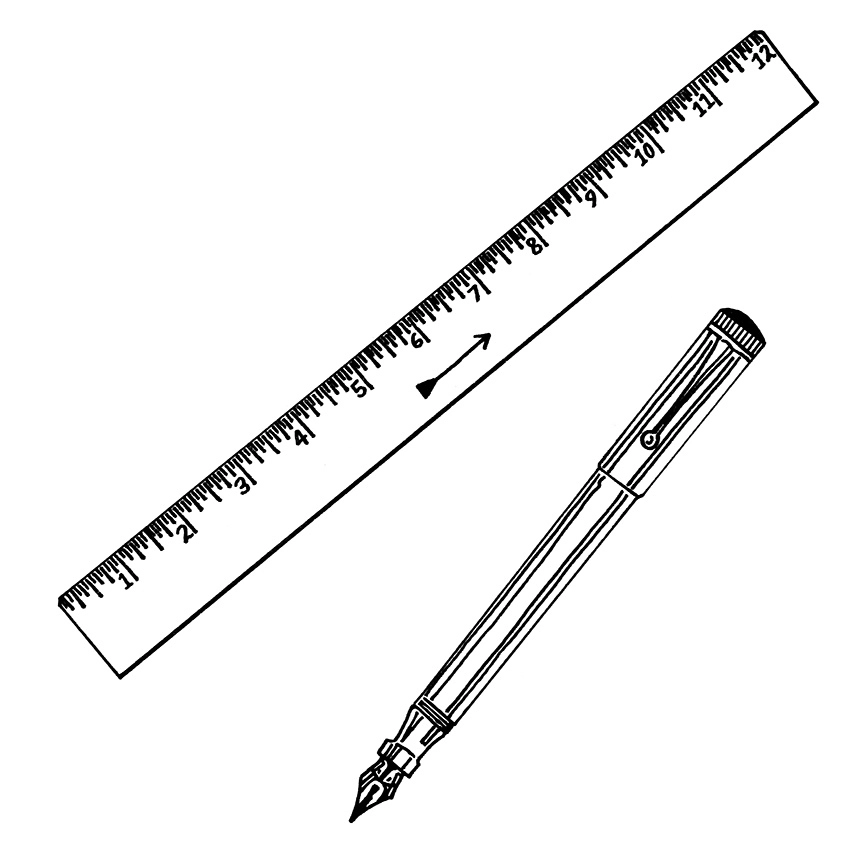 What is School?, 2019
detail of design for printed curtain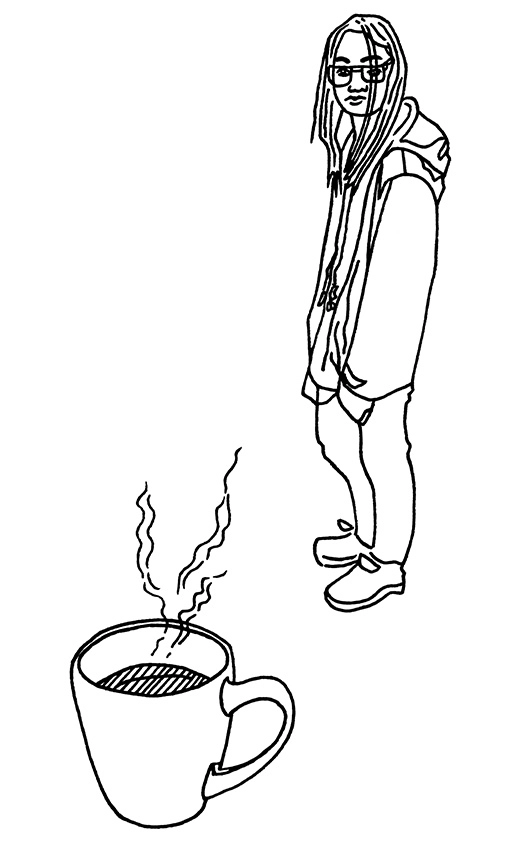 What is School?, 2019
detail of design for printed curtain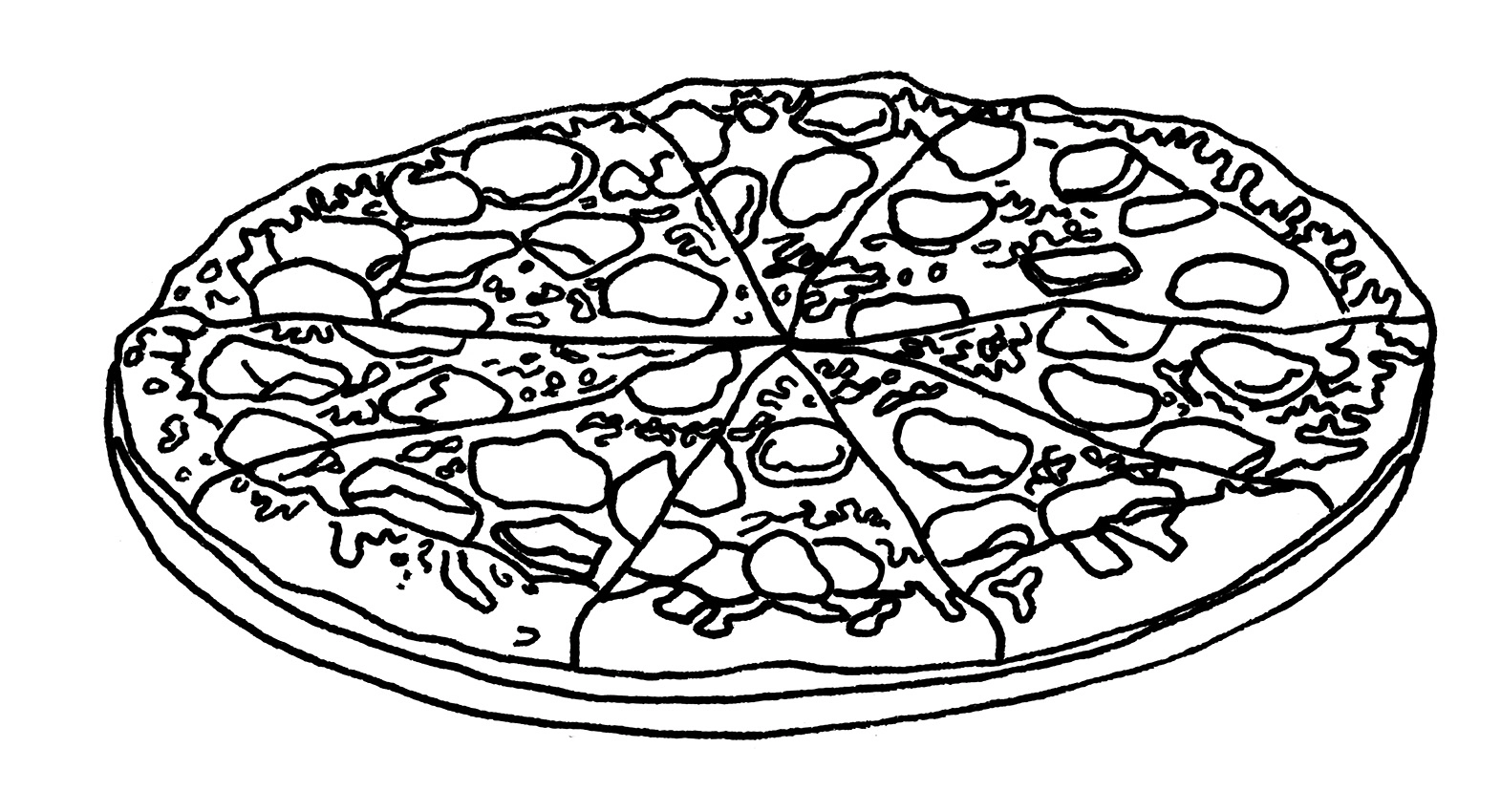 What is School?, 2019
detail of design for printed curtain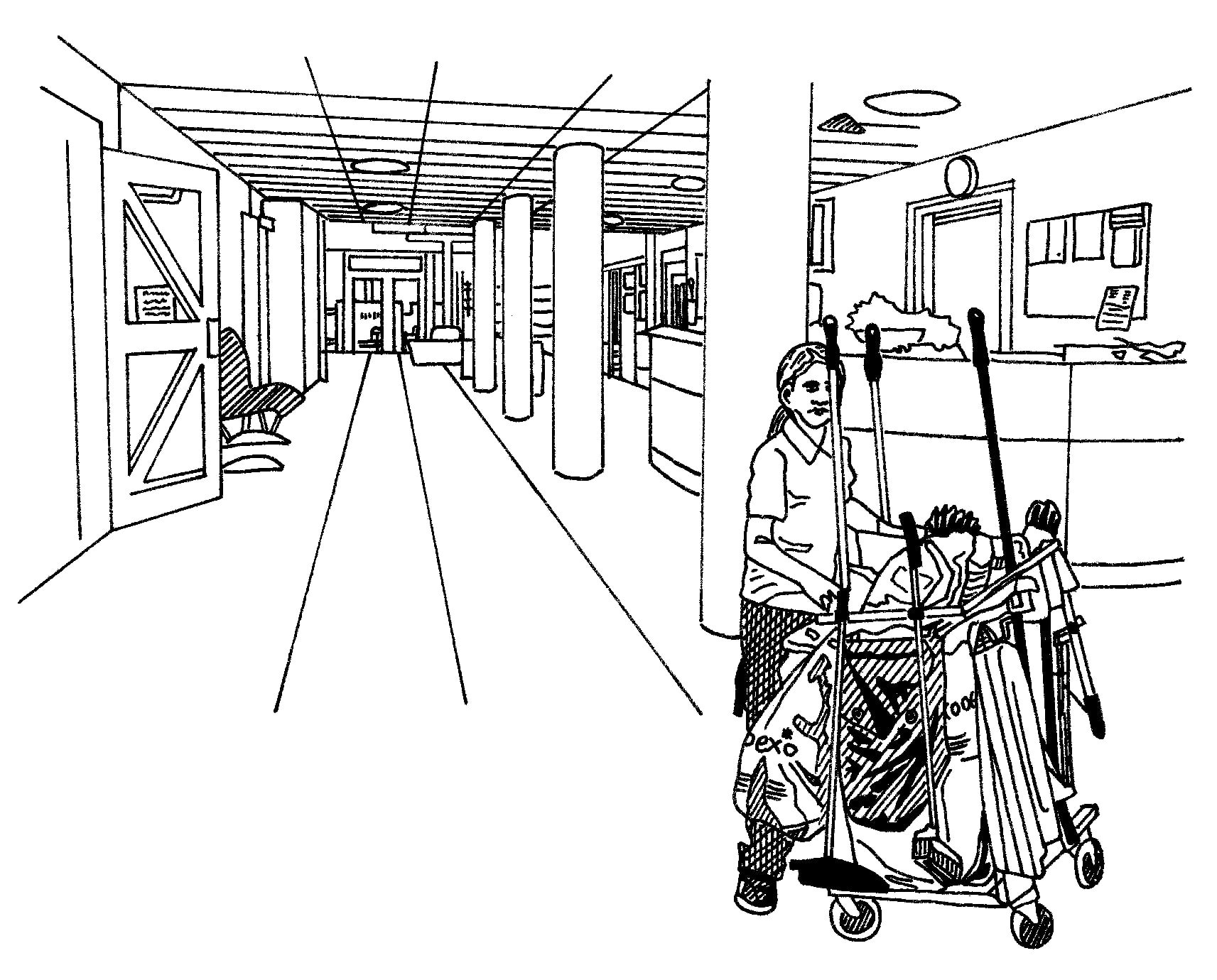 What is School?, 2019
detail of design for printed curtain
Podcast
Olivia Plender interviewed by Radio Web MACBA, 2019
(listen)