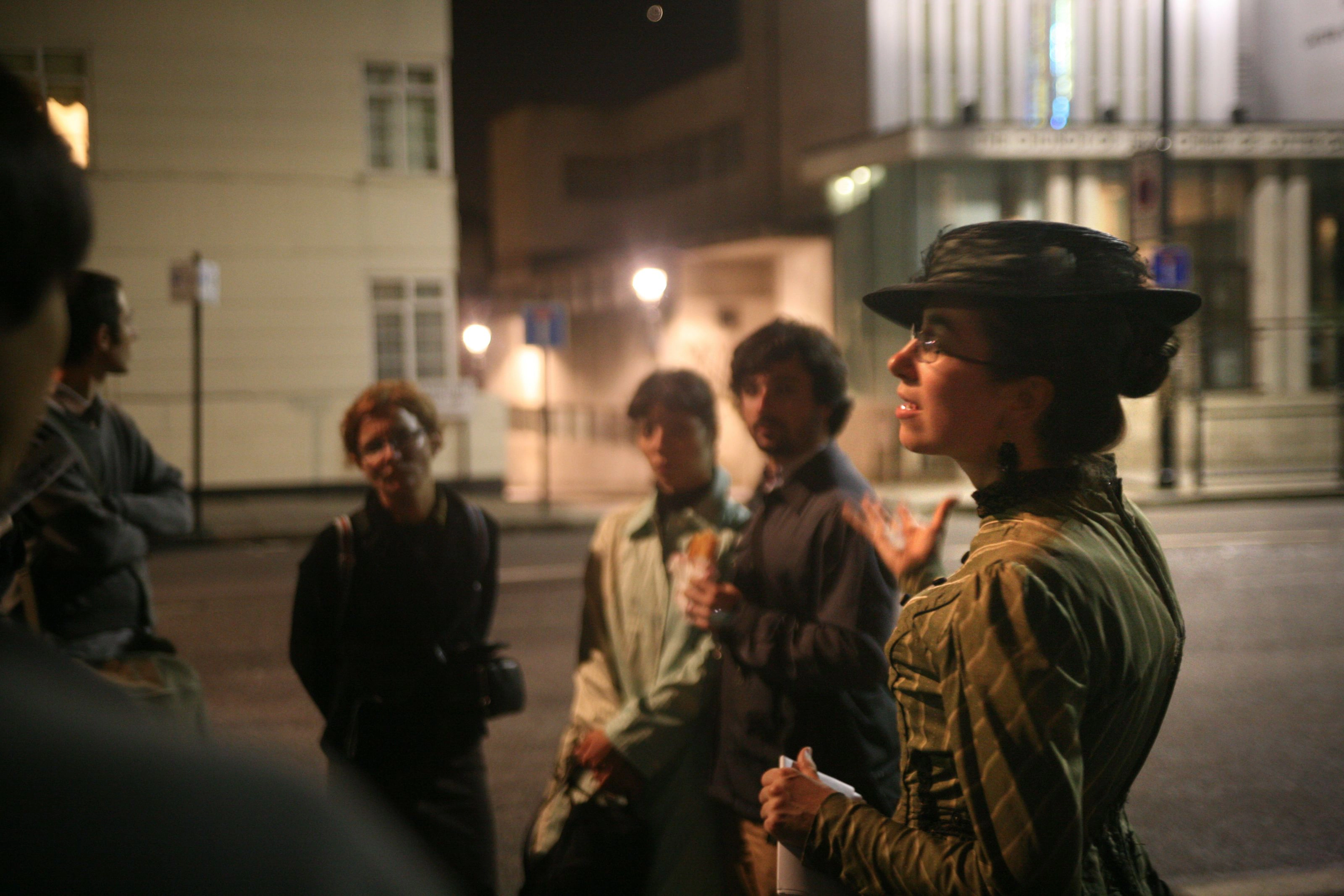 In Search of the New Republic (or the tables turned), 2006
performance, Serpentine Gallery, London
A night-time guided walk around the esoteric sites of Kensington in west London, and buildings with historical connections to the Modern Spiritualist Movement. The event mimicked a 'living history' walking tour – a style of educational entertainment for tourists. I performed the role of guide, dressed in full nineteenth-century costume, narrating each building's history in turn, while ghosts appeared en route.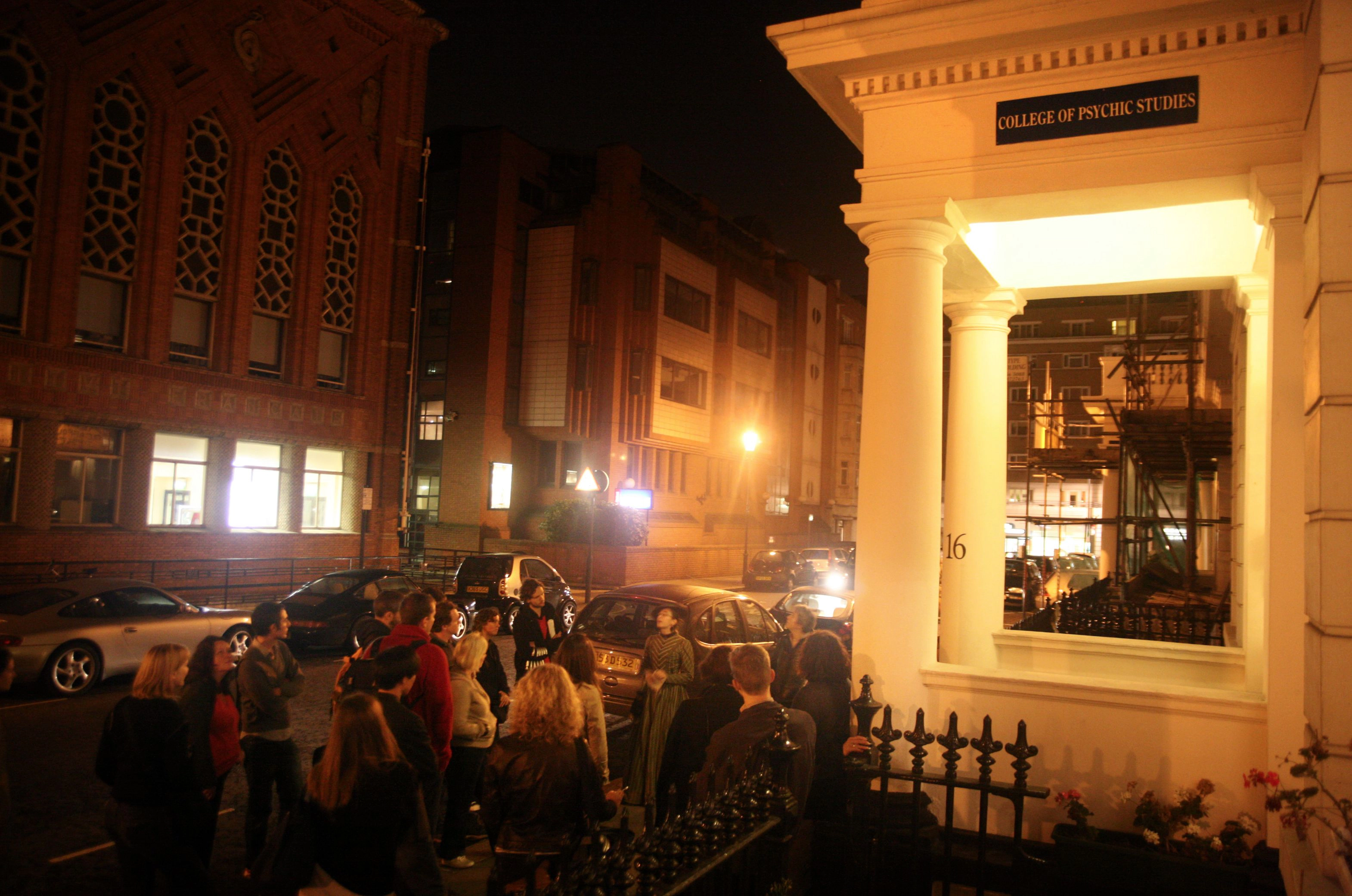 In Search of the New Republic (or the tables turned), 2006
performance, Serpentine Gallery, London
Modern Spiritualism emerged in the state of New York in the 1840s, alongside a flurry of new religious and utopian social movements that spread to the UK shortly afterwards. Modern Spiritualists saw themselves as anti-superstitious – claiming that theirs was a 'religion for the age of reason', whose main purpose was to provide 'empirical' proof of life after death.
The organisations whose buildings we visited – such as the Society for Psychical Research – deliberately strove for legitimacy through their proximity to the new scientific and cultural institutions of the nineteenth-century British capital. Other sites on the tour included the Royal Geographical Society, the College of Psychic Studies, the First Church of Christ Scientist, The Church of Jesus Christ of Latter-day Saints (Mormons), and Baden-Powell House.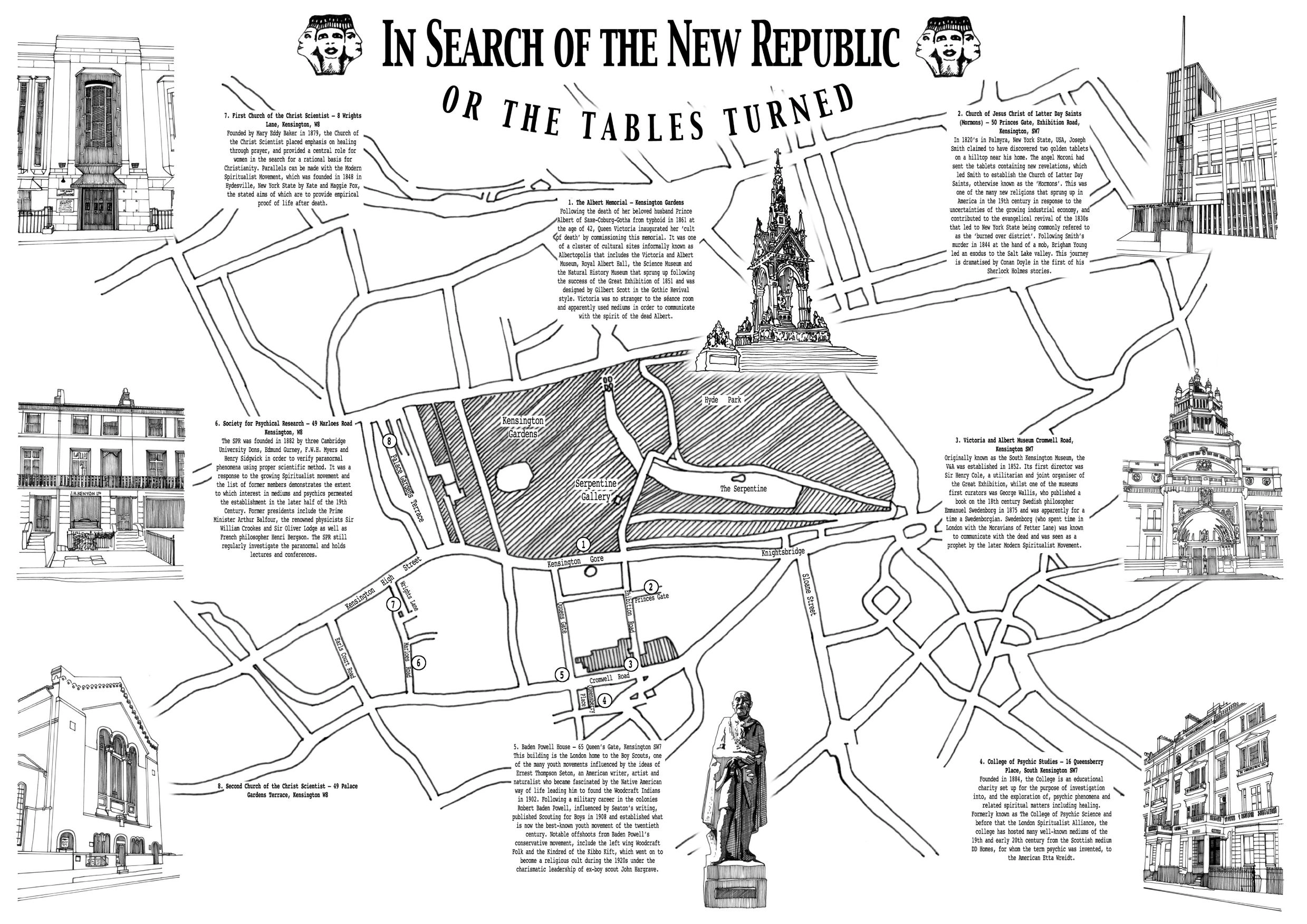 In Search of the New Republic (or the tables turned), 2006
detail of printed map, Serpentine Gallery, London
Frieze, 'Bohemianism, grass-roots activism, urban regeneration and the voices of the dead', Melissa Gronlund article on Olivia Plender, 2009
(read)