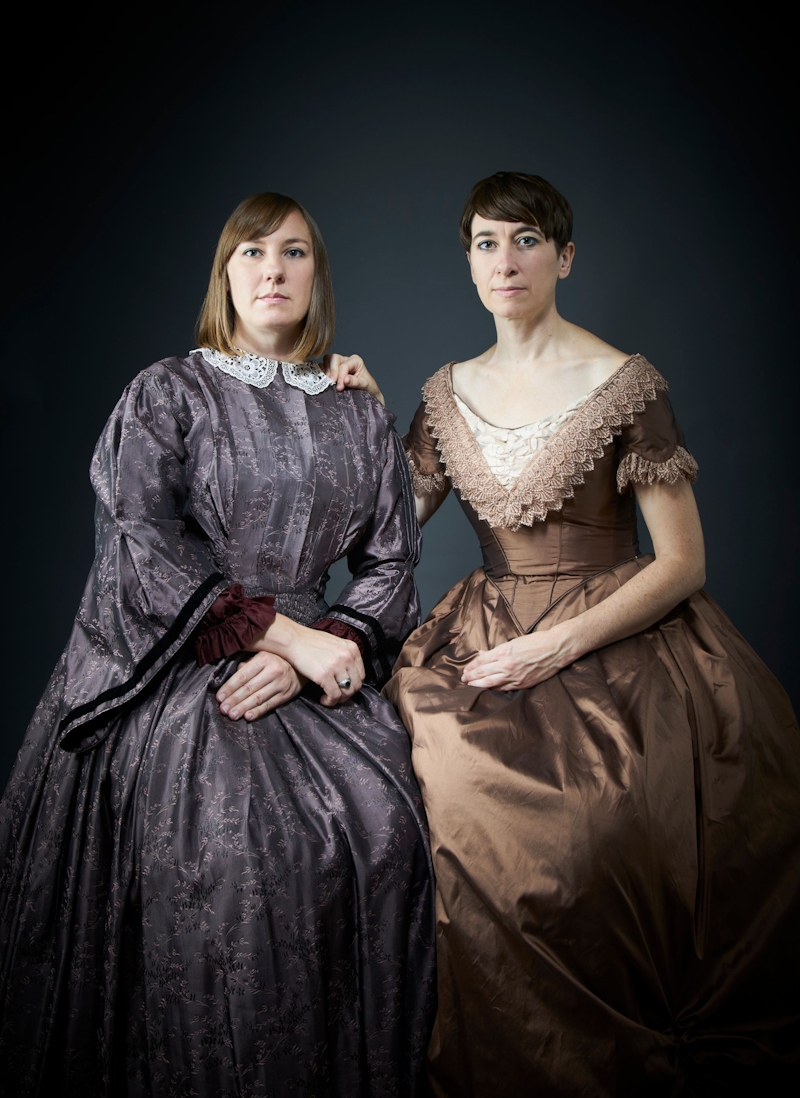 Celia and Olivia Plender Raising the Fox Sisters, 2018
pair of framed giclee prints, dimensions variable
Celia and Olivia Plender Raising the Fox Sisters is based on a studio portrait of Kate and Maggie Fox – one of the few existing photographs of the famous nineteenth-century mediums, who founded the Modern Spiritualist Movement. In the images, my sister and I pose as the Foxes in a homage to the idea of sisterhood. Spiritualism and its offshoots – such as the Theosophical Society, under the leadership of Annie Besant – were run by strong female networks, many of which also participated in liberation movements, including the campaign for women's suffrage.
In one of the pair of photographs, we can be seen with eyes closed as if in meditation, in front of a hand-sewn backdrop following a nineteenth-century quilt design. The striking geometric black-and-white block pattern demonstrates the modernity of this craft practised by women, who used abstraction long before it was 'discovered' by male modernist painters. The pattern is called The Tree of Paradise, or sometimes The Tree of Knowledge – from which Eve took the apple, before being punished by a patriarchal god for trying to educate herself.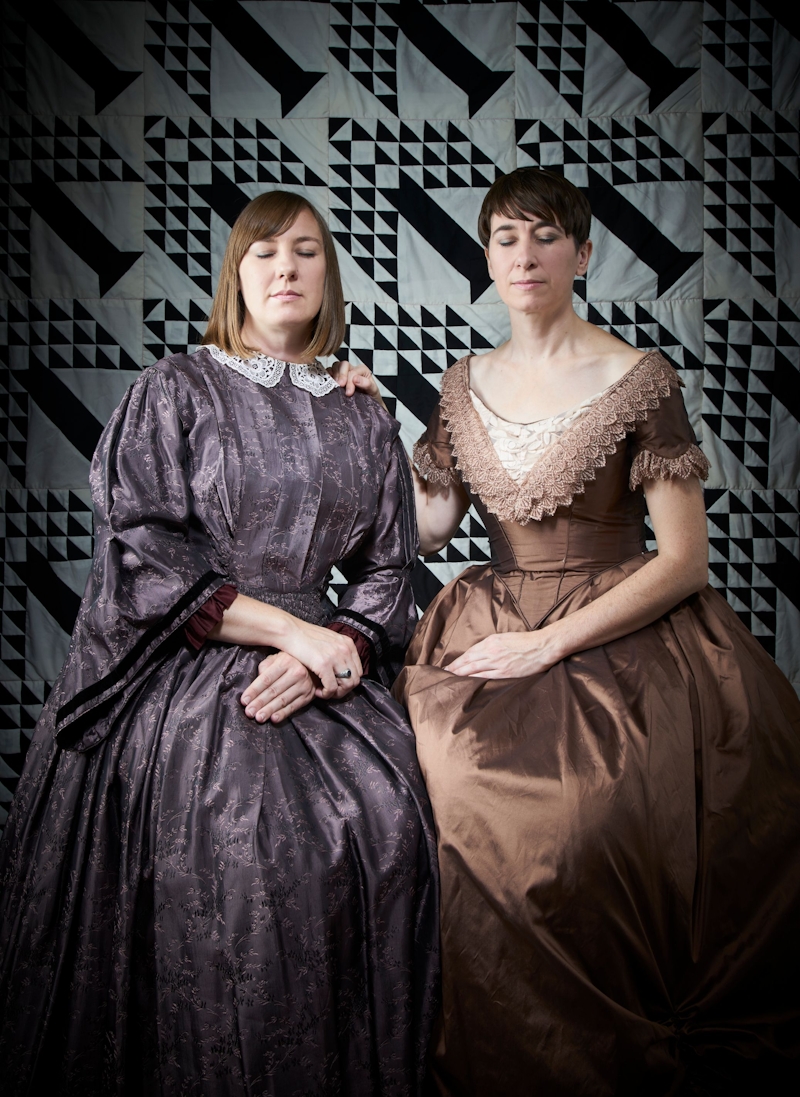 Celia and Olivia Plender Raising the Fox Sisters, 2018
one of two framed giclee prints, dimensions variable
Celia and Olivia Plender Raising the Fox Sisters, was first shown as part of a Hayward Gallery Touring exhibition, 'Not Without My Ghosts: The Artist As Medium' (2020–21), curated by Lars Bang Larsen, Simon Grant and Marco Pasi.