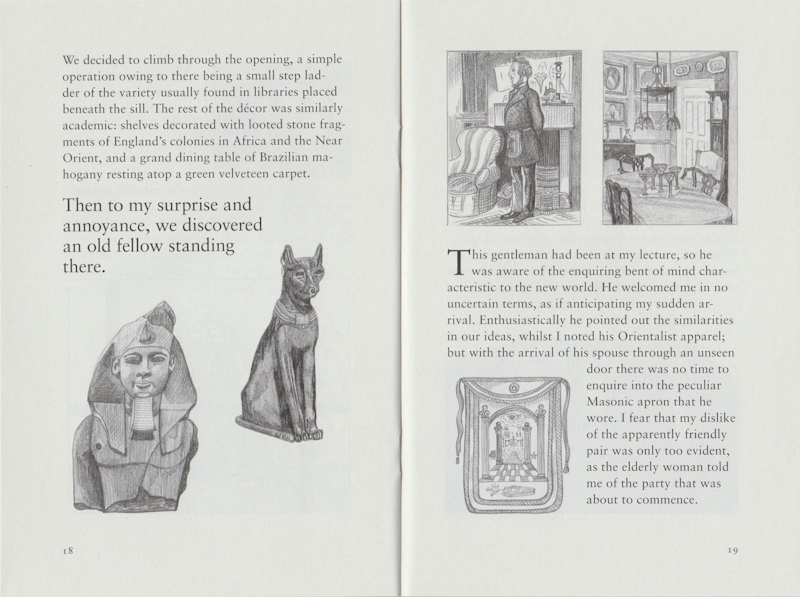 Are Dreams Hallucinations During Sleep or Hallucinations Waking Dreams?, 2011
video installation and artist's book, Folkestone Triennial 2011, curated by Andrea Schlieker
In 2011 I was invited to make an artwork for the Folkestone Triennial, held in a former port town popular in the nineteenth century. At that time holiday makers could imagine themselves being abroad in some colonial destination as they frequented Folkestone's Palm Court, Rhodesia Hotel and Luxor Arcade. The version of the town that I visited in 2011 was economically depressed and attempting 'regeneration', however, traces of the now repressed orientalist fantasy to which it once catered could still be found. For example, by paying attention to place names, facades, an abundance of New Age shops selling 'exotic' spiritual knick-knacks, the mediums who regularly tour Britain's coast line and its Masonic Hall, where my art work was installed.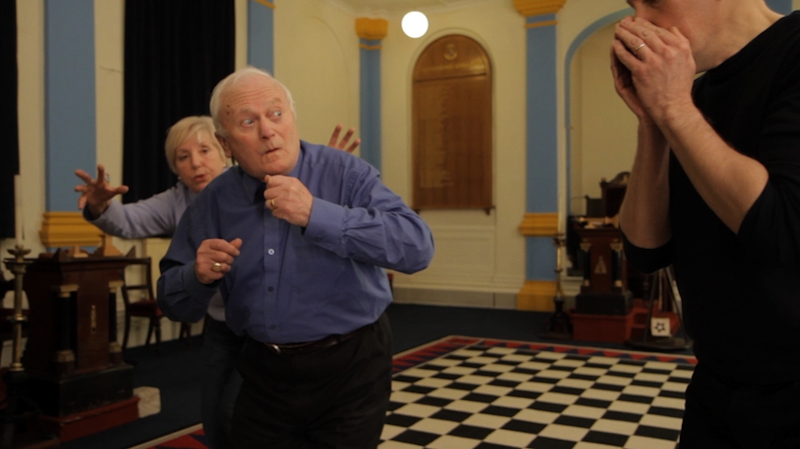 Are Dreams Hallucinations During Sleep or Hallucinations Waking Dreams?, 2011
video, 7 min. 33 sec., still
Framed by the peculiar architecture of the Masonic Lodge, a life-size projection filled the space. The viewer encountered a small group of men and women on screen, performing a dream-like sequence of enigmatic gestures. In the video, the striking interior – with its black and white checkerboard carpet – is filled with esoteric ritual objects, which had been removed from the room by the time the exhibition took place. In reality, this was a local amateur dramatics group, practising rehearsal and improvisation exercises from the repertoire of modern theatre.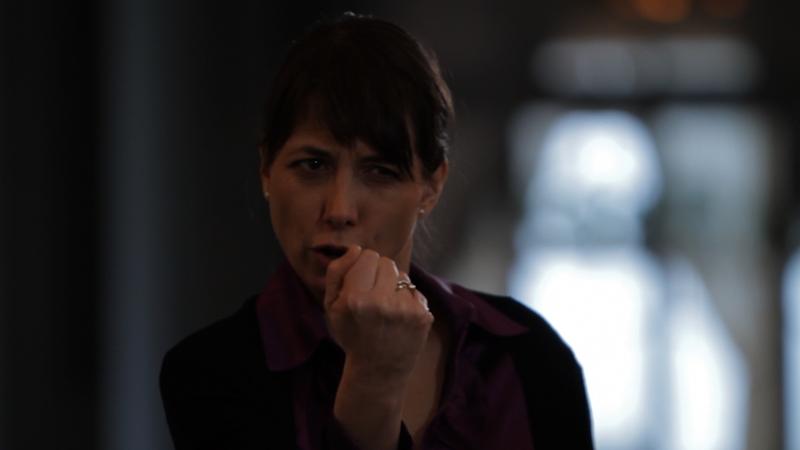 Are Dreams Hallucinations During Sleep or Hallucinations Waking Dreams?, 2011
video, 13 min. 3 sec., still
On a monitor to one side was a video filmed at Folkestone's Hotel Metropole. The camera first lingers on a scale model of the British Empire Exhibition of 1924, whose avenues of 'heavenly' jewel-like white and gold buildings are echoed in the hotel's design. This is followed by a spiritualist demonstration, in which a female medium channels a nineteenth-century American mystic named Andrew Jackson Davis. Speaking with a deep male voice, she delivers a speech on personal development, progress and life after death.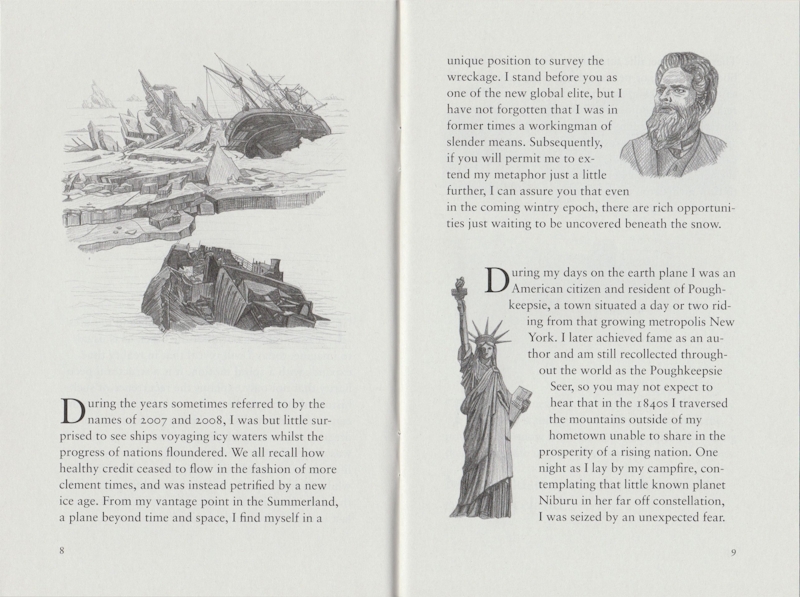 The installation was accompanied by a tract printed on the occasion of the exhibition, in which Andrew Jackson Davis recounts his travels in this world and the next. He made his first appearance in my work, as narrator of the graphic novel A Stellar Key to the Summerland (2007).
In an apocalyptic trip to the future Davis tells of the world's financial ills, the 'graceful immoralities' of London, and impending ecological disaster… Are Dreams Hallucinations... is a strange and fragmentary tale that feeds time its own tail, echoing for instance H.G. Wells's nineteenth-century sci-novel The Time Machine and its vision of a future, entropic, post-human and post-civilisational London.
—Lars Bang Larsen
Are Dreams Hallucinations During Sleep or Hallucinations Waking Dreams?, 2011, sound, 16 min. 2 sec.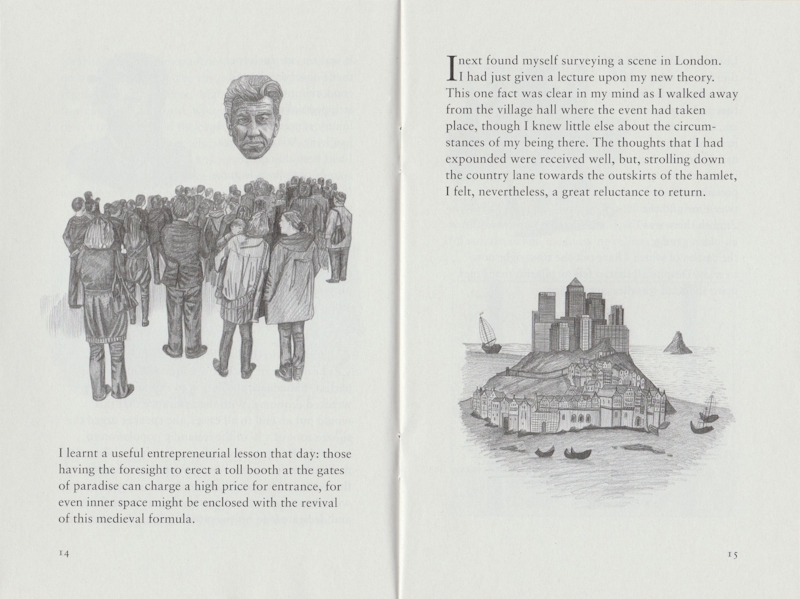 Are Dreams Hallucinations During Sleep or Hallucinations Waking Dreams?, 2011
artist's book, inside pages