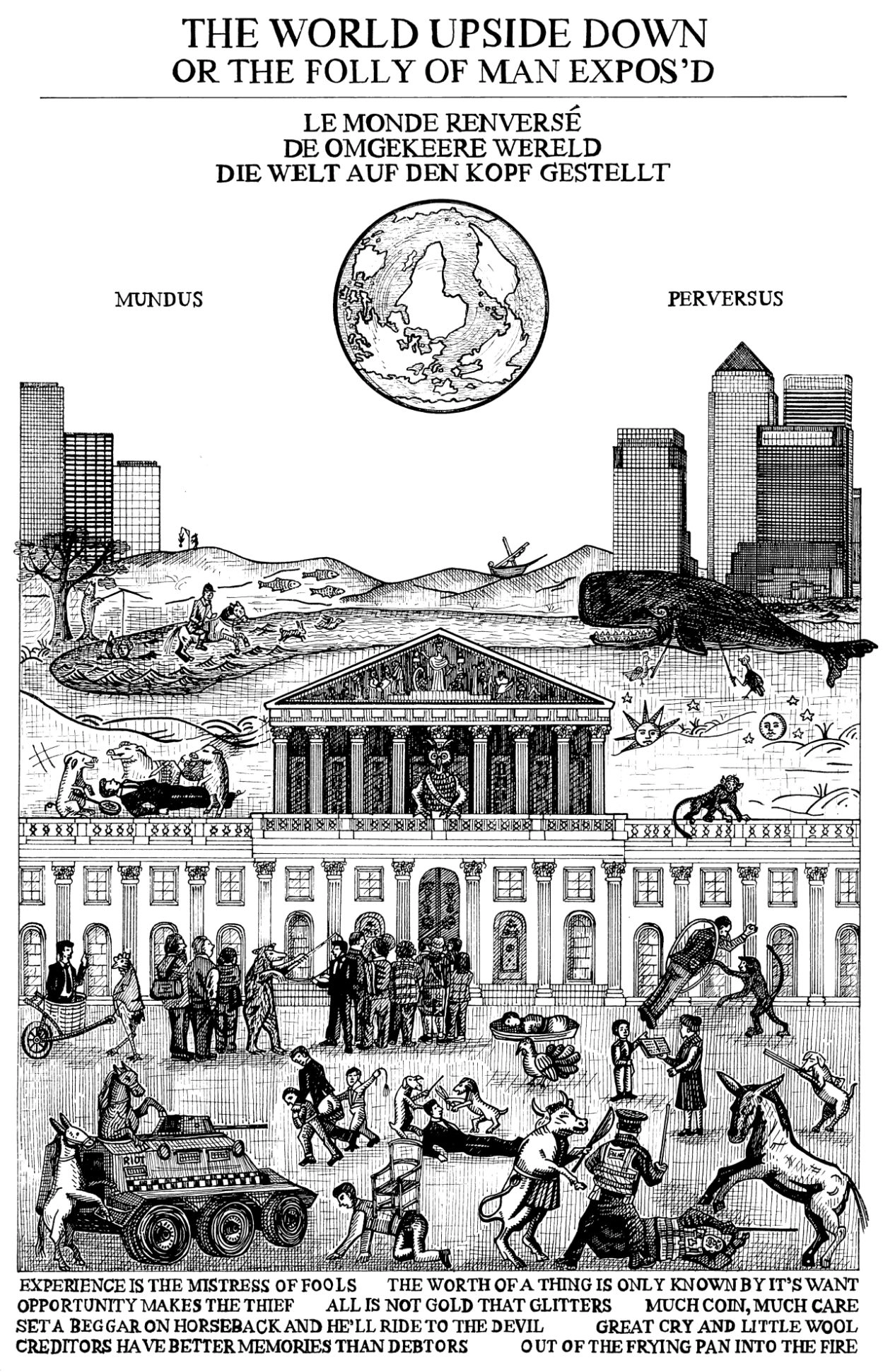 The World Upside Down (or the folly of man exposed), 2006–09
poster series
The world turned upside down was a popular theme in early modern times, used to represent a society in which all hierarchies and social norms are turned on their head. Images of animals hunting humans, cats being besieged by mice, female soldiers and male nurse maids, children beating their parents and more, were often used in broadsheets and ballads from the seventeenth century onwards. Prints on this theme were found throughout Europe, but in Britain they were particularly associated with the radical ideas of the English Revolution.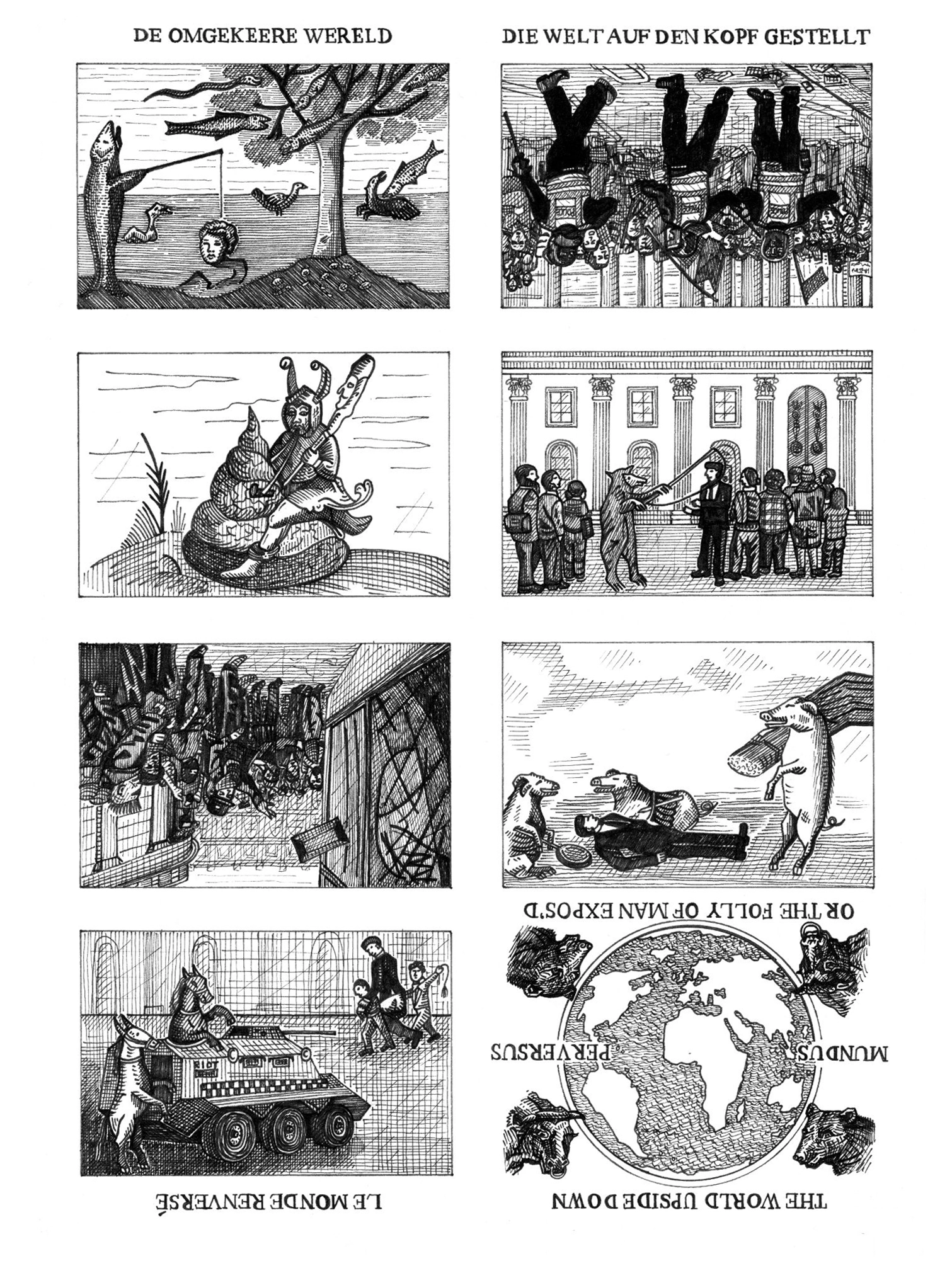 I made a series of posters representing the world upside down in the wake of the financial crisis of 2008 and the protests against the banks, which for a moment seemed to herald the possibility of societal change. They were exhibited as part of a solo exhibition at Kiosk in Ghent, 2009.
In 2006 I was commissioned by the Frankfurter Kunstverein – an artists' membership organisation – to make posters that incorporated the phrase 'reasons to be a member'. My response was to create anagrams out of these words and illustrate the absurd phrases that resulted. The playful posters were hung at the entrance to the Kunstverein.
Further Information
'10 Reasons to be a Member', Frankfurter Kunstverein, 2006
(view here)